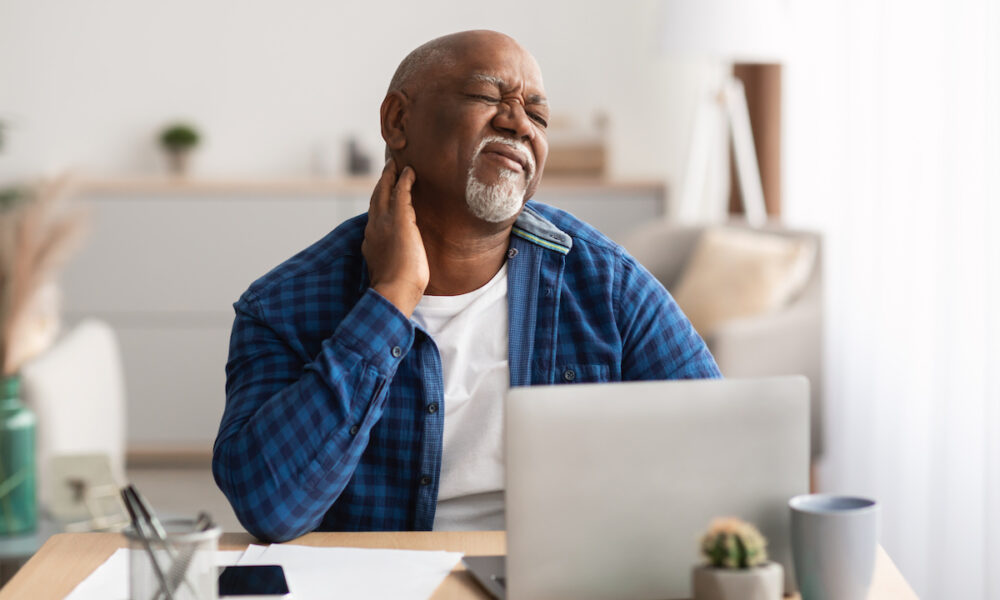 When it comes to treating arthritis, nearly everyone will suggest taking anti-inflammatory drugs. Some popular options include aspirin or ibuprofen. Many people believe they're the best way to deal with painful arthritis. But have you considered topical anti-inflammatories for arthritis?
When you have arthritis, your body produces proteins called cytokines that cause inflammation in your joints. This is what causes that stiffness and pain in your joints. If you have arthritis, your doctor may recommend using topical anti-inflammatories for arthritis as a treatment. This is a great alternative for oral anti-inflammatories for a number of reasons.
In this blog, we'll explain what you need to know about topical anti-inflammatories for arthritis. We will also explain what arthritis is and the signs that you may have it.
As always, please contact us at the pharmacy with questions.
What is Arthritis?
Arthritis is the medical term for joint inflammation. The most common form of arthritis is osteoarthritis, which is caused by normal wear and tear on your joints. It usually affects people over the age of 40. Inflammatory arthritis is also an autoimmune disease.
What are the Signs of Arthritis?
There are a variety of signs to look for if you think you may have arthritis:
The most common sign is pain in the joints. Arthritis can cause pain in your joints when you move, put pressure on them, or stay in one position for too long.
Other common symptoms include stiffness, swelling, reduced mobility, and discomfort while sitting for long periods of time.
If you notice any of these signs in yourself or a loved one, it's important to see a doctor to rule out arthritis.
If you think you have arthritis, the news is that topical anti-inflammatories can ease the pain. Here are several reasons why you should consider the use of topical anti-inflammatories for arthritis.
Topical Anti-Inflammatories are Easier on Your Digestive system
Oral anti-inflammatories can be absorbed into your bloodstream and work throughout your entire body. However, topical anti-inflammatories are applied directly to the areas of your body that need it. This enables the anti-inflammatories to bypass the digestive system, most notably the liver.
It means that the topical drugs don't have to fight against the rest of your body for absorption. You simply apply the topical ointment to the most sensitive areas of your body like your joints.
While oral anti-inflammatories have to be metabolized by your liver before they can do their job, topical drugs don't. This means that there is less strain on your liver and your digestive system. This is especially important for patients who are already struggling with digestive issues.
Quick and Easy to Apply
If you've ever had to take an oral anti-inflammatory, you know how difficult it can be to remember to take it at the right time and in the right dosage. (The good news is that you can buy pill organizers to help!)
But many anti-inflammatory drugs need to be taken throughout the day and night. This can also come with different dosing depending on the severity of your arthritis.
While you're supposed to apply topical anti-inflammatories just as often, they're much easier to remember. They're not as disruptive to your busy life. You can apply them right before you go to bed and right after you get out of bed.
You can even apply a topical anti-inflammatory before you go out for the day — and then reapply it when you come home. Topical anti-inflammatories for arthritis are quite discreet with their application, looking similar to lotion.
Target the Specific Areas of Arthritis Pain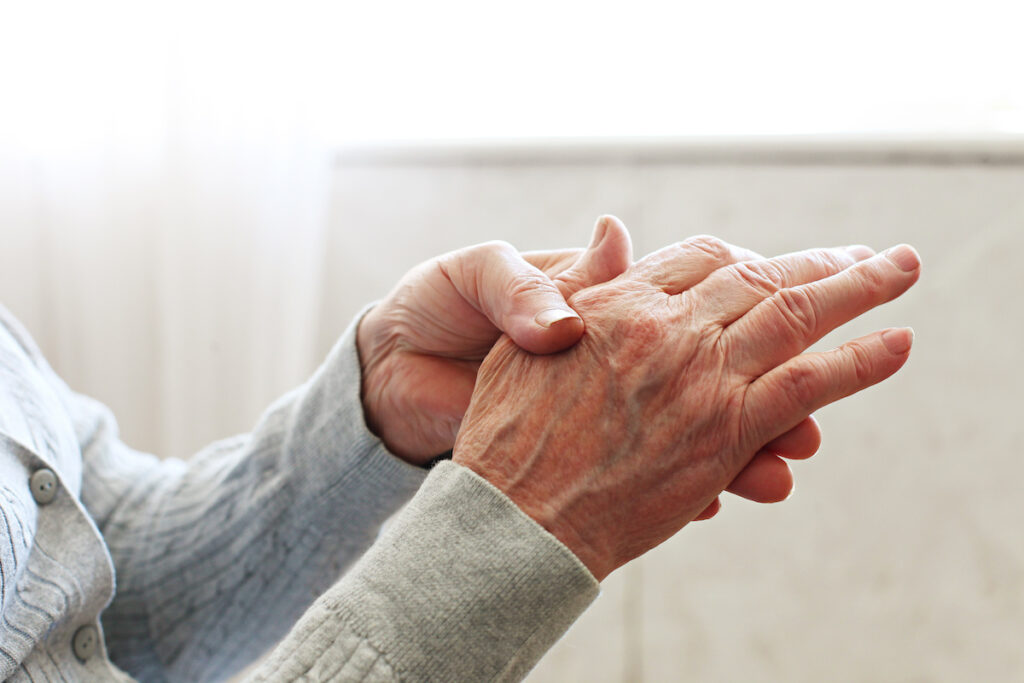 While oral anti-inflammatories work throughout your entire body, topical anti-inflammatories can target specific areas such as your hands.
If you have arthritis in just one or two joints, for example, you can apply the topical anti-inflammatory to just those joints. There is no need to take oral medication to alleviate pain for a joint or two.
If you have knee pain, for example, you can apply the topical anti-inflammatory directly to that joint to reduce inflammation. Your body will thank you!
Topical Anti-Inflammatory Options for Arthritis
If you're interested in trying topical anti-inflammatories for arthritis pain, there are many options to choose from.
These include azulene creams, anti-inflammatory ointments, and anti-oxidant balms.
Azulene creams are usually used to treat pain and swelling in the joints. You can apply them right after you exercise, for example, to reduce the amount of pain and swelling in your joints.
Anti-inflammatory ointments are typically used for persistent pain. They are applied to your skin, and don't get absorbed as quickly as creams do.
Anti-oxidant balms are a great way to apply anti-inflammatories to your joints. They work in much the same way as other anti-inflammatory creams.
How do you Choose the Right Anti-Inflammatory?
If you're interested in trying a topical anti-inflammatory, be sure to discuss it with your doctor first to make sure it's right for you. Some of the topical anti-inflammatories may interact with certain medications, or you may have allergies to specific ingredients in the ointments. Once you know which topical anti-inflammatories are most effective for your specific type of arthritis pain, you can start looking for the right one.
Some options for topical anti-inflammatories include:
– Capsaicin Cream
– Voltaren for arthritis pain
Corticosteroid Creams
Corticosteroid creams are one of the most common types of topical anti-inflammatories. These creams reduce inflammation and swelling in your joints, which can help to ease arthritis pain. It's a type of steroid that is applied directly to the skin and comes in many forms, including creams, gels, and even mousse.
While these creams are effective for many people, they can have serious side effects if you're not careful. These include skin irritation and allergic reactions. You can also develop a dependence on the steroids if you use them for too long.
Capsaicin Cream
Capsaicin is one of the most common ingredients in anti-inflammatory creams. This ingredient comes from chili peppers and helps to reduce swelling and joint pain. Capsaicin creams are often recommended for people who suffer from osteoarthritis or rheumatoid arthritis.
While these creams may seem like an easy fix, they can take a few weeks to start working. You may also experience some mild stinging, burning, or itching when you first start using capsaicin creams.
Why You Should Consider Voltaren for Arthritis Pain
If you're suffering from painful arthritis, you may be wondering whether you should try topical anti-inflammatories. If so, you should know that there is one topical anti-inflammatory you should consider above all others.
Voltaren has been proven to ease arthritis pain, reduce inflammation, and has no side effects. Voltaren also comes in a cream, ointment, and a spray — so you can choose which one is most comfortable for you. 
Other names for Voltaren include diclofenac gel or diclofenac sodium gel. But keep in mind that these might not have identical ingredients as Voltaren.
The good news is that Voltaren is available over the counter at Palm Harbor Pharmacy. It's also FDA-approved and a great option for those who do not want to take pills. 
If you want to learn more about the benefits of topical anti-inflammatories and how Voltaren can help ease your arthritis pain, please contact us at the pharmacy. 
Consult Your Family Doctor or Pharmacist Before You Use Topical Anti-Inflammatories for Arthritis
If you're already taking many of the oral drugs for pain, you may also be able to take a topical anti-inflammatory for some of the same benefits. However, you should consult with your doctor before taking any new medication.
This is especially true of topical anti-inflammatories — which should never be used without the supervision of your doctor. While many anti-inflammatories are available over-the-counter, it's best to speak with a family doctor or pharmacist first.
Please stop by the pharmacy or call us today to learn more about Voltaren as a topical anti-inflammatory for arthritis.