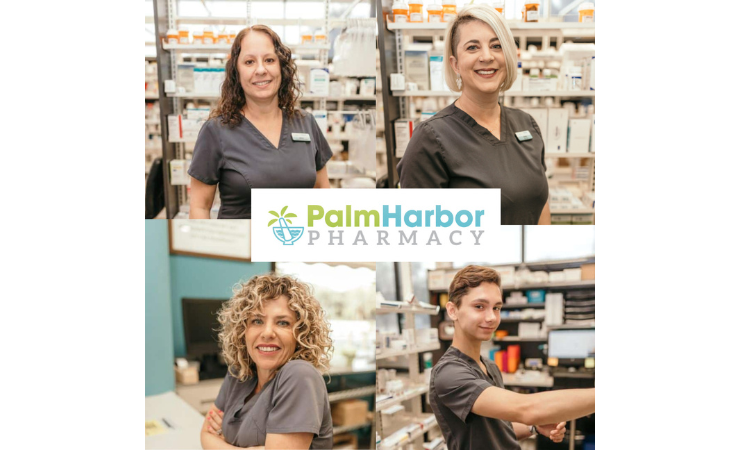 Pharmaceutical compounding is the creation of a medication that is made specifically for an individual, as prescribed by a licensed practitioner.
It may contain a customized dosage or strength, could be changed in form due to stomach upsets or difficulty swallowing pills, made more palatable, or simply not contain one particular ingredient (or more) that a patient is allergic to.
Pharmaceutical compounding will never be found on a drugstore shelf, and it will never be given out by a pharmacist as a generic drug. Instead, it's one that is made specially for a person by combining, mixing, or altering ingredients to meet that person's unique needs. It is not a copy of something already on the market commercially.
A compounded drug may be added to any form of drug that may be prescribed, such as topical creams, transdermal gel, a flavored liquid, suppository, or any other form.
Why Some Patients Need Compounded Drugs
Some patients need compounded drugs because the commercially available drug may contain ingredients that they cannot tolerate. Others may require them because the formula they need is no longer available. Elderly patients or those who are very young may also benefit from compounded drugs. Lastly, some people have rare diseases that require their prescriptions to be carefully individualized.
Common Drugs that Are Compounded
Millions of medications are compounded each year in the United States.
The most common ones are:
Pain control medications such as gabapentin, lidocaine, flurbiprofen, baclofen, cyclobenzaprine, bupivacaine, diclofenac, and ketamine
Hormone replacement medications such as testosterone, estradiol, estrogen, and progesterone
Dermatology medications
What is the Difference Between a Compounding Pharmacy and a Regular Pharmacy?
A regular pharmacy may offer a low or higher level of compounding, while some may not do compounding.
Most compounding pharmacies will have the proper equipment so that the preparations made will be sterile or non-sterile. This equipment may include a mortar and pestle, weighing balances, graduated cylinders, ointment slabs, or spatulas.
Sterile preparations are created for medications that are injected or used for the eye. These parts of the body require absolute sterility. Nonsterile preparations are liquids, creams, ointments, or capsules used that are applied or ingested in parts of the body where there is less of a need to be sterile.
About 13 percent of all community-based pharmacies in the United States. specialize in compounding drugs and medications that are both sterile and non-sterile. Hospitals and healthcare facilities also have the option to do compounding.
What is non-sterile compounding?
Non-sterile compounding refers to the preparation of medications that do not require a sterile environment. This includes:
creams
ointments
capsules
tablets
solutions
It involves the mixing, blending, diluting, or re-packaging of medications to meet the specific needs of individual patients.
Non-sterile compounding is typically done in a pharmacy or other healthcare facility by a trained compounding pharmacist or technician. Palm Harbor Pharmacy is an approved compounding facility where our patients can confidently trust our pharmacy team.
The compounding process involves taking the specific ingredients and combining them in the correct proportions to create a medication that is safe and effective for the patient.
Some examples of non-sterile compounded medications include:
Customized dosage forms (e.g. capsules, lozenges) for patients who have difficulty swallowing
Medications with special flavors or textures to make them easier to take
Topical creams, ointments, and gels for skin conditions
Medications that are not commercially available in a specific strength or form
Non-sterile compounding should only be done by qualified professionals, as it involves the use of potent and potentially dangerous substances. Proper safety procedures must be followed to ensure that the medications are prepared correctly and that the patients receiving them are protected from harm.
Advantages and Disadvantages of Compounding Medications
The advantages of compounding medications include flexible and precise custom doses for patients when an FDA-approved drug is not available, such as during national drug shortages or when the FDA-approved drug is not appropriate.
The disadvantages are the cost, time to make the product, potentially poor-quality products, drug dosing miscalculations, the use of specialized equipment, and non-reporting of adverse effects to the FDA. Compounding medications may pose a public health risk if they are not created properly.
Cost of Compounded Medications – What to Know
Palm Harbor Pharmacy offers a cash pay system where we do not submit through insurance. Our team offers a universal claim form for the patient to submit to their insurance company for possible reimbursement.
Interested in learning more about utilizing our compounding services at Palm Harbor Pharmacy? Give us a call or text us at (727) 787-2273 or stop in the pharmacy today!
References:
The FDA Group. https://www.thefdagroup.com Accessed Feb. 10, 2023.
Lisi, Donna M, PharmD, BCPS, BCGP, BCPP, BCACP. Pros and Cons of Pharmacy Compounding. U.S. Pharmacist. Oct. 6, 2021. https://www.uspharmacist.com/article/pros-and-cons-of-pharmacy-compounding Accessed Feb. 10, 2023.
American Pharmacists Association. Frequently Asked Questions About Pharmaceutical Compounding. https://www.pharmacist.com/Practice/Patient-Care-Services/Compounding/Compounding-FAQs Accessed Feb. 10, 2023.