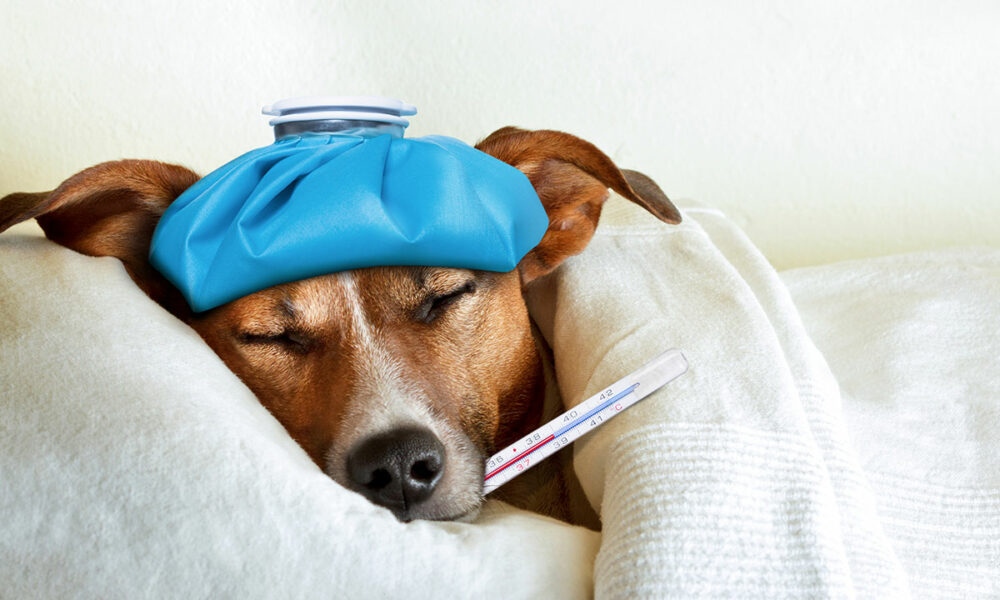 Veterinary compounding can be confusing for pet owners. This article explains what pet owners need to know.
Let's say that your pet needs medication, but the drug you need is not available or is not suitable for your pet. What are you going to do?
You could consider veterinary compounding, which can be done by a veterinarian or a pharmacist to create customized medications tailored to your pet's needs.
Veterinary compounding benefits pets that have unique health conditions or those requiring specific medication dosages. Compounding can also be helpful for pets that have trouble swallowing pills by making a liquid version of the medication or by creating a chewable version for pets that are fussy about flavors. The strength or dosage of the medication is designed specifically to fit your pet's needs.
With the help of a compounding pharmacist or veterinarian, you can ensure that your pet receives the proper medication and dosage, which can help improve their health and quality of life. In some instances, it can extend your pet's life.
What is Veterinary Compounding?
Veterinary compounding is similar to pharmaceutical compounding, conducted by a physician or pharmacist. In this instance, the compounding is done by a veterinarian or a pharmacist – not a medical doctor.
Veterinary compounding is when a veterinarian or pharmacist makes a custom medication for an animal. They might change how the medicine looks or tastes or the dosage strength. The whole concept is to ensure the medication is easy for the animal to ingest and works well for that animal.
Sometimes, animals need medicine that isn't currently made for them, or they can't take regular medicine because of a health problem or allergy. By creating customized medicine, veterinarians can successfully treat the animal.
How Common is Veterinary Compounding?
The veterinary compounding industry is not heavily regulated, and many different types of businesses offer compounding services, including traditional brick-and-mortar pharmacies, veterinary clinics, and online compounding pharmacies.
According to a report by the FDA's Center for Veterinary Medicine, in 2019 there were over 1,000 compounding pharmacies and outsourcing facilities in the U.S. registered with the FDA. However, this number includes both human and veterinary compounding facilities, so the number of veterinary compounding places will be lower. We are proud to offer veterinary compounding at Palm Harbor Pharmacy!
Additionally, many veterinary clinics and hospitals offer in-house compounding services, which may not be registered with the FDA as a separate entity. Not all veterinary clinics or hospitals may offer compounding services, and the availability of compounding services can vary, depending on the location and size of the practice.
Most pet owners can find a variety of providers in their local area or online.
Facts to Know
With 68% of Americans estimated to have at least one pet and Americans spending nearly $16B on veterinary care, including routine veterinary visits and prescription medications, veterinary compounding is becoming more and more common.
As they age, pets develop many of the same diseases as humans, including arthritis, low thyroid conditions, diabetes, and heart disease – all conditions that require medications. However, it isn't always easy for pet owners to administer medications to their pets. In fact, one study showed that nearly 30% of pet owners struggle with this.
There are several important things for people to know about veterinary compounding:
It is a valuable tool for providing customized pet medications when commercial products are not available or suitable.
Licensed compounding pharmacies must adhere to strict quality control standards to ensure safety and efficacy.
Pet owners should work closely with a veterinarian who is licensed to make sure that a compounded medication is appropriate for their pet's condition and to ensure proper dosing and administration.
Compounded medications may be more expensive than commercial products. Still, the cost can vary depending on the type of medication and the compounding pharmacy.
Choosing a reputable and licensed veterinary compounding pharmacy is essential to ensure the safety and efficacy of compounded medications.
In rare cases, compounded medications may be associated with adverse events or other risks, so it's essential to monitor your pet closely and report any concerns to your veterinarian.
Just like you couldn't give another human your medication, the same applies to veterinary compounding medications. Don't give your compounded medications for Rover to Snoopy, who lives next door, even though he may have the same illness as Rover. The dosage depends on the needs of each pet and the experience and guidance of the veterinarian or compounding pharmacist.
Regulations for Veterinary Compounding
At both the state and federal levels, veterinary compounding businesses are subject to regulations and oversight by various governing bodies in the United States.
Under the Federal Food, Drug, and Cosmetic Act (FD&C Act) and the Animal Medicinal Drug Use Clarification Act (AMDUCA), the Federal Drug Administration (FDA) regulates animal drugs and veterinary compounding pharmacies. These laws require that all animal drugs be safe and effective, including those made by compounding pharmacies, which are held to the same standard as traditional pharmacies.
The Verified Pharmacy Program (VPP) is a voluntary accreditation program for compounding pharmacies. It is run by the National Association of Boards of Pharmacy (NABP) and establishes uniform quality standards and guidelines for compounding pharmacies. All accredited pharmacies must adhere to these standards and undergo regular inspections to maintain their accreditation.
Additional regulations vary from state to state. Some states have oversight programs for veterinary compounding businesses. For example, they may need a special license or permit to operate in one state, while another state may not require a special license or permit at all. Requirements for labeling and packaging of compounded medications also differ from state to state.
As a pet owner, you are responsible for choosing a veterinary compounding business that is licensed, accredited, and follows all applicable laws and guidelines.
Risks Related to Veterinary Compounding
Unfortunately, there have been some cases where compounded medications have been associated with adverse events or even deaths in animals. These incidents have been attributed to various factors, including errors in the compounding process, contamination of medications, or incorrect dosages.
Such incidents are rare, and most veterinary compounding pharmacies take great care to ensure the safety and efficacy of their products. To minimize the risk of adverse events, choose a reputable compounding pharmacy that is accredited and licensed, and work closely with a licensed veterinarian to monitor your pet's response to any compounded medications.
Why Veterinarians Have Drugs Compounded
Veterinarians care a lot about the animals they work with. If they see that an animal will not be able to consume or utilize standardized medications, they will have drugs compounded for the animal.
Dogs with cancer may benefit from compounding medications in certain situations. Cancer is a complex disease that can affect different parts of the body and require other treatments. Sometimes commercially available medicines may not be appropriate or effective.
Compounding pharmacies can customize medications to suit the specific needs of the dog, such as formulating a drug that is easier to administer or adjusting the dosage to minimize side effects. One example is a transdermal (applied to the skin) medication for a dog with cancer experiencing nausea and vomiting and cannot tolerate oral medications.
Veterinarians may prescribe compounded medications for dogs with cancer to manage pain, improve appetite, or address different symptoms.
Always ask your veterinarian if compounded medications are appropriate for your dog's circumstances and needs and ensure proper dosing and administration.
6 Types of Medications Compounded for Pets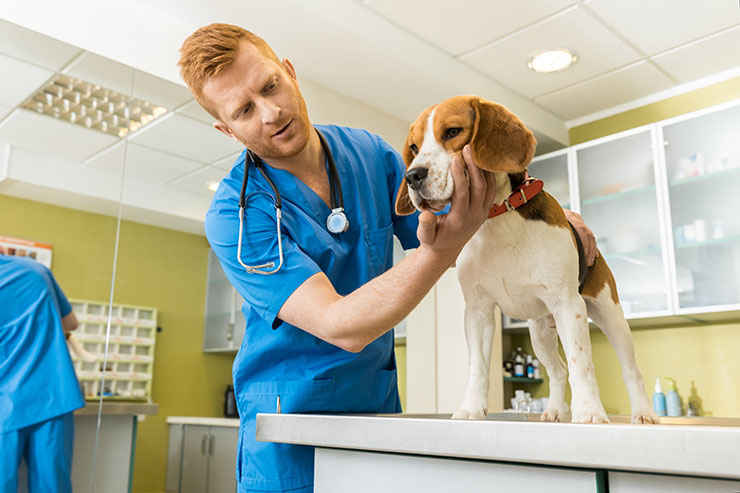 There are six primary types of medications compounded for pets:
Antibiotics – Used to treat bacterial infections in pets, these may be customized into capsules or liquids to help make it easier for pets to take.
Hormones – These are generally for diabetes, thyroid issues, or Cushing's disease. Hormones can be compounded into capsules or creams.
Anti-inflammatory drugs – Conditions such as arthritis, skin problems, or allergies are generally treated with medications that decrease inflammation and thus decrease pain. These medicines can be customized into different forms, such as creams or ointments, which can be applied directly to the affected area.
Pain medications – When pets have pain, they may take customized forms such as capsules, liquids, or patches, which can be placed on the skin.
Chemotherapy drugs – Treating cancer in pets may involve medications customized into different forms, such as capsules or liquids.
Behavioral medications – Pets can have behavioral problems like anxiety, aggression, or compulsive disorders. Their medicines can be customized into different forms, such as capsules, liquids, or creams.
When to Avoid Compounding Medications for Pets
There are situations where pet owners do not need veterinary compounded medications for their pets.
Some of these situations include:
If the drug is available commercially. Suppose a commercial medication is available for a pet's condition and is safe and effective. In that case, it may be the best option. Because compounded medications may be more expensive than commercially available medications, the cost-benefit ratio should be considered.
If the medication has a narrow therapeutic range. Some medications have a narrow therapeutic range. This means that there is a minimal difference between a therapeutic dosage and a toxic dose. In these cases, it's essential to use a standardized product with a known concentration to avoid dosing errors.
If the medication is not stable in a compounded form. Some medicines may not be stable when compounded, affecting their safety and efficacy. The best way to find this out is to check for stability studies on the medication.
If the medication is not legal or ethical to compound. Some medicines may not be permitted (for compounding). Others have a more significant potential for misuse or may have too many safety concerns.
If a licensed veterinarian does not prescribe the medication. Compounded medications should always be prescribed by a licensed veterinarian who has examined the pet and is familiar with their medical history, diagnosis, and current condition.
Always choose a reputable and licensed compounding pharmacy to ensure the quality and safety of the medication.
How Pet Medication is Compounded
Compounding a medication for a pet goes through a particular step-by-step process:
Prescription – The veterinarian writes a prescription for the medication with the desired dosage and formula.
Evaluation – The prescription is evaluated by the compounding pharmacist, who determines how to customize the medication based on the animal's condition, age, weight, and species.
Sourcing – The necessary ingredients and raw materials are sourced. Some ingredients may be bulk powders, liquids, or pre-made medications.
Preparation – The ingredients are combined by the pharmacist in the correct proportions, using specialized equipment and techniques.
Formulation – The medication is formulated into the desired type, such as a flavored liquid, chewable tablet, or transdermal cream.
Quality control – Quality control checks are done by the pharmacist to ensure the medication meets the required standards for purity, potency, and stability.
Labeling and dispensing – The medication is labeled with the pet's name, medication name, dosage, and administration instructions. The drug is then dispensed to the pet owner or veterinarian.
The compounding process is overseen by licensed pharmacists and veterinarians who are trained in compounding techniques and who work closely with the prescribing veterinarian to ensure the medication is safe and effective for the animal.
What Does Drug Compounding for Pets Cost?
The cost of compounding medication for pets can vary depending on the specific drug being compounded, its dosage, and its form. Additionally, the price can vary based on the individual pharmacy or veterinary clinic that provides the compounding service.
As examples, cost estimates for common compounded medications for pets can be found below:
Flavored medication – This medication can be flavored with chicken, fish, or beef to make it more palatable for pets. The cost of flavoring can vary – the range is from $10 to $50 per prescription, depending on the size and quantity of the medication.
Transdermal medication – Transdermal medications are often applied to the skin, especially for cats with difficulty taking oral medication. The cost of transdermal medicines can range from $30 to $100 per prescription, depending on the size and quantity of the drug.
Custom dosage – Sometimes, a customized dosage may be needed, which can be compounded to the required dosage. The cost can range from $20 to $100 per prescription, depending on the size and quantity of the medication.
It's always a good idea to discuss the cost of compounding medication before proceeding with the service. Remember that the price of compounding medication for pets can vary depending on the pharmacy's location or veterinary clinic.
For example, compounding medication in a large city such as New York or San Francisco may be more expensive than in rural areas. If the clinic has higher overhead costs or specializes in more complex compounding processes, it can be more expensive.
It's always a good idea to do your research on services offered from different providers. It's essential to ensure these pharmacies are reputable and licensed adequately before using their services. Call our team at (727) 787-2273 to learn more about how we can help with your veterinary compounding needs.
References
Davidson, Gigi. Veterinary compounding: regulation, challenges, and resources. Pharmaceutics. 2017 Mar; 9(1):5. https://www.ncbi.nlm.nih.gov/pmc/articles/PMC5374371/
Papich, Mark G. Drug compounding for veterinary patients. AAPS J. 2005 Jun; 7(2):E281-E287. https://www.ncbi.nlm.nih.gov/pmc/articles/PMC2750966/
Bennett, SA, Ruisinger JF, Prohaska ES, Steele KM, and Melton BL. Assessing pet owner and veterinarian perceptions of need for veterinary compounding services in a community pharmacy setting. Pharm Pract (Granada). 2018 Jul-Sep; 16(3):1224. https://www.ncbi.nlm.nih.gov/pmc/articles/PMC6207356/
Humane Society of the United States. Pets by the Numbers. http://www.humanesociety.org/issues/pet_overpopulation/facts/pet_ownership_statistics.html
Reynolds CA, Oyama MA, et al. Perceptions of quality of life and priorities of owners of cats with heart disease. J Vet Intern Med. 2010;24(6):1421–1426. https://pubmed.ncbi.nlm.nih.gov/20738770/