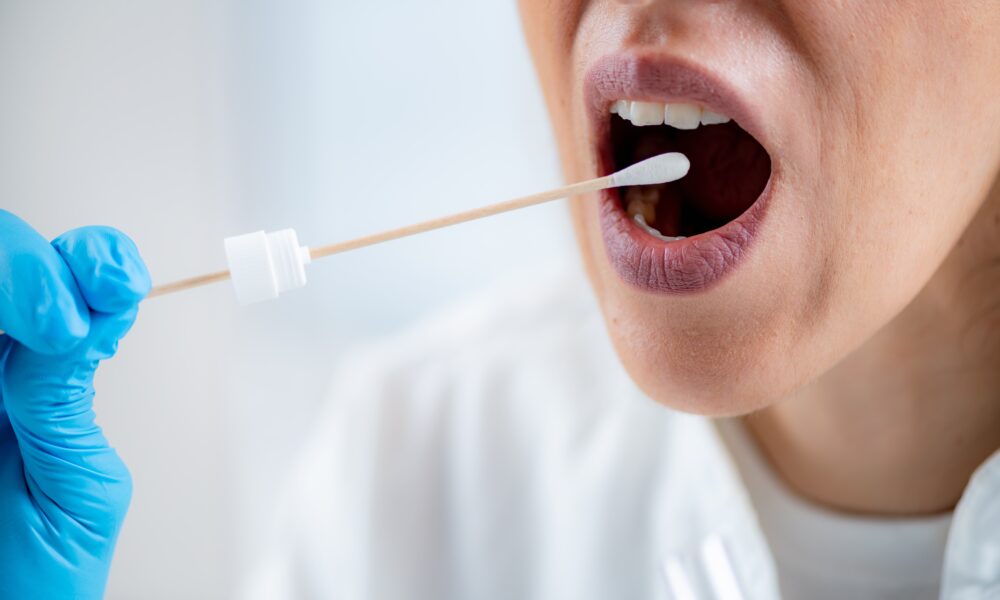 If you are someone who frequently experiences side effects from commonly used medications or your body resists some drugs, you may want to perform a PGx – PharmacoGenetic testing. With a test like this, your doctor will be able to assess how you metabolize drugs, offering better insight into the most appropriate treatment for your situation. This, in turn, will provide you with more comfort, and may improve the outcome of your therapy.
What is Pharmacogenetic (PGx) Testing?
PGx testing is a type of genetic testing that analyzes how your genes may affect your response to medication. By using PGx testing, healthcare providers can tailor medication choices and dosages to your genetic makeup. This can help improve the accuracy of your therapy by delivering the right dose of the right medicine at the right time.
PGx testing is short for either of the two: PharmacoGenetic Testing, or PharmacoGenomic Testing. The latter is simply a newer term for the same type of medical tests that may better reflect the nature of the testing itself. Instead of trying to figure out the exact genes, the PharmacoGenomic approach compares your results to those of the human genome, therefore the name.
During the PGx test, your genes will be sequenced and analyzed, in search for genetic markers that tell doctors how well and how fast you metabolize certain drugs. This can give them a better overview into the drugs that may provide more favorable results for your specific treatment. While a PGx test cannot tell which exact medicine is the best for you, it can offer insights into which medication you may not metabolize in an ideal way.
However, despite promising potential, PharmacoGenetics, or the PGx testing, is not a genie in a bottle. It can help improve therapeutic outcomes and recovery speed, but it still cannot provide a decisive answer about which would be the best medication for you. Another benefit of this testing is to inform your doctor about how different types of medication you may be using as a part of your long-term treatment may interact, especially in older patients.
Eight Benefits of PGx Testing
By using PGx testing, healthcare providers can identify which medications and dosages may be more effective or cause fewer side effects for someone, leading to better treatment outcomes. However, it's important to note that PGx testing is not a magical solution for all ailments, as genetics are just one piece of the puzzle when it comes to determining the best course of treatment. Additionally, the interpretation of PGx test results can be complex and requires the expertise of a healthcare professional to properly evaluate and apply. Overall, however, there are several benefits to this testing:
1. It can inform doctors how the medicine will be metabolized, as well as its metabolic speed, which provides a good indication of the dosage that works the best.
2. It can provide a medication compatibility report – telling your doctor which medications to avoid.
3. It provides more information on the correct dosage and the best time of day it should be taken.
4. It can help reduce side effects from your medication, providing a doctor with a better patient retention rate.
5. It can increase the therapeutic success of treatments tested so far.
6. It can offer significant savings for you and the insurance company, as proper medication will be given from the start, avoiding the need to switch up medicines while you try to figure out which one works best for you.
7. It can help improve the overall well-being of patients with chronic conditions, as the right treatment can be given immediately, without the need for trial and error.
8. The test is available at a very competitive price.
How PGx Testing is Performed
In the past, PGx testing required a blood sample but it is now possible to use a saliva sample, which makes the procedure more comfortable and less invasive. Once the sample is collected, it is analyzed and compared to the genome, and natural variations in the genes associated with drug metabolism and response are measured. The results of PGx testing are then interpreted by healthcare professionals to determine the best medication and dosage for the individual based on their genetic makeup.
How Accurate Are the Results?
PGx testing is a powerful tool for personalizing medication choices and dosages based on an individual's genetic makeup. While the accuracy of PGx testing is generally considered to be high, it is important to note that this technology is still evolving, and the results of the testing should be interpreted in the context of a patient's overall health and medical history. In some cases, the results of PGx testing may eventually need to be repeated to account for new findings and advances in the field.
Although your DNA does not change, the categorization and interpretation of PGx results may evolve over time. As new research is conducted and new medications are developed, there may be a need to reassess your medication choices and dosages. Therefore, repeat PGx testing can be beneficial to ensure that the most up-to-date information is being used to provide the best possible treatment.
It is generally recommended that PGx testing be repeated every 10 years or as needed, as your health and/or medication regimens may change. Repeat testing can ensure that any changes in your genetic makeup or new advances in the field are taken into account when making treatment decisions. As with any medical testing, it is important to work with a healthcare professional to determine the appropriate timing and frequency of PGx testing based on your unique circumstances.
PGx Test Cost and Coverage FAQs
How Much Does a PGx Test Cost? – The cost of a PGx test can vary depending on the provider, the number of genes tested, and the level of detail provided in the report. At Palm Harbor Pharmacy, our cost is $347.
Is PGx FDA Approved? – Yes, PGx tests are regulated by the FDA as medical devices and must meet certain standards to receive approval. However, it's important to note that FDA approval does not guarantee that a test will be accurate or provide clinically useful information.
Can a Pharmacist Order a PGx Test? – In some states, pharmacists are authorized to order PGx tests and interpret the results as part of medication management services. However, in other states, PGx testing must be ordered by a licensed healthcare provider, such as a physician or nurse practitioner, and interpreted by a qualified professional.
Final Considerations
While the need for advancement of PGx tests is still present, it offers a unique view on common issues people experience with standard medication, including side effects, low response rates, or even resistance to some forms of medication. A PGx test can help offset these issues, by providing (genetic) reasons for a less-than-ideal response in a patient. In most cases, the test results are reliable and good enough to be interpreted by a medical professional for treatment purposes.
PGx tests are a great way to improve your healthcare, save on unnecessary medication, and better understand how your medication can be combined for a better effect. The test is perfect for older people as well as others who are taking multiple medications at the same time, as it also provides a clear picture into possible interactions between medications.
Schedule Your Test Today
Interested in scheduling your PGX test with Palm Harbor Pharmacy? Give us a call or text us at (727) 787-2273 or stop in the pharmacy today!