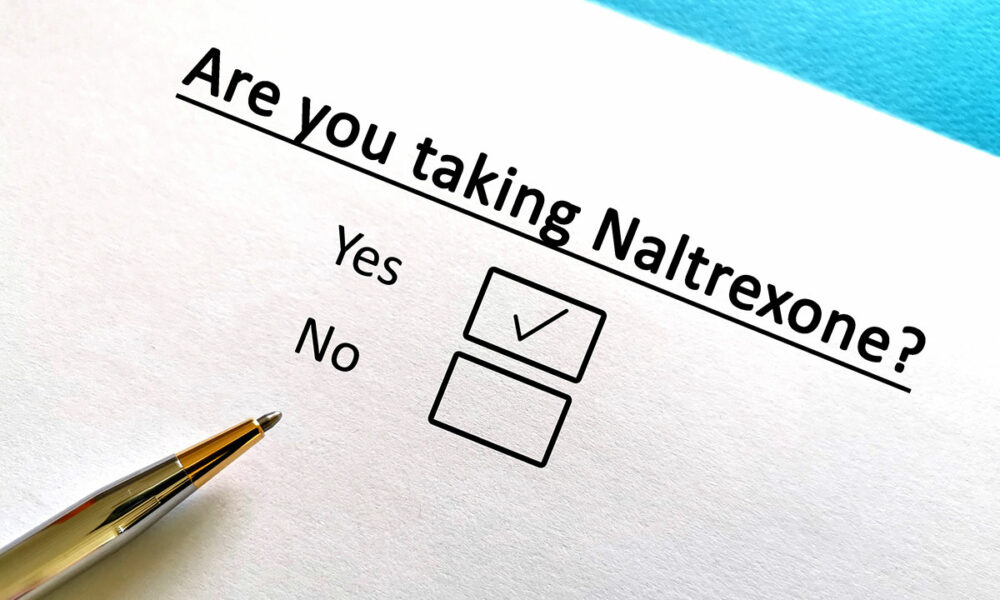 Naltrexone was developed in the 1960s and approved for use in the 1980s. Top medical facilities – Mayo Clinic, Johns Hopkins Hospital, Cleveland Clinic, UCLA Medical Center, Stanford Hospital, and others have been using it at a particular dosage to treat specific conditions. But now, health practitioners have found a new use for the drug, at a much lower dosage. Lower doses have been proven to work, but patients should know what to avoid when taking low dose naltrexone.
What Exactly is Naltrexone?
Naltrexone is an FDA-approved medication in the category of opioid antagonists. It is often sold under the brand names Revia and Vivitrol and is primarily used to treat two specific conditions – alcohol use disorders and opioid disorders. It can help people abstain from drinking or using drugs, although, it does not take the place of counseling sessions or a complete addiction treatment. Naltrexone does not prevent any type of withdrawal symptoms that people experience when they stop using alcohol or opioids.
In pill form, as ReVia or Depade, the full-strength dosage is 50 mg per day, taken with or without food. If given at a clinic or rehabilitation treatment center, naltrexone may be prescribed once daily, once every other day, twice weekly, or daily for just six days a week. The injectable form of naltrexone, called Vivitrol, is prescribed for use once a month at a dosage of 380 mg.
There are different ways to interfere with drugs like heroin, codeine, and morphine. Some medications will activate opioid receptors in the body, suppressing cravings. Naltrexone binds and blocks the opioid receptors, which then ends up reducing opioid cravings. Naltrexone is not habit-forming and does not create dependence.
It is important to note that, while taking Naltrexone, people should not use any other opioids, alcohol, sedatives, tranquilizers, or other illicit drugs.
Low Dose Naltrexone Uses
Low dose naltrexone is often used to treat chronic pain and fibromyalgia. It is also promoted for immune dysfunction and neurological, psychological, and gastrointestinal conditions. Low dose naltrexone is prescribed for inflammation, but fewer studies support its effectiveness here.
Studies on Low Dose Naltrexone (LDN)
Various studies have helped advance understanding of the effectiveness of Low Dose Naltrexone, as well as how it works.
Chronic Pain
In 2020, a systematic review of LDN in the journal Current Pain & Headache Reports stated that naltrexone "has shown promise to reduce symptoms related to chronic pain conditions" such as fibromyalgia, inflammatory bowel disease, and multiple sclerosis. The doctors at the Center for Interventional Pain & Spine in Delaware reported that LDN appears to work by modulating inflammation in the brain's glial cells and modulating the release of compounds related to inflammation in the central nervous system. These effects only work at low dosages.
Effects on the Immune System
In 2018, three researchers at the Regis University School of Pharmacy in Denver published their results of a study on the use of low dose naltrexone for off-label health conditions, highlighting that a low dose of naltrexone may inhibit the reproduction of T and B cells of the immune system. It may also block Toll-like receptor 4, which ends up causing a reduction of pain and lower levels of inflammation.
The researchers believe there is enough evidence to support naltrexone's safe use for treating fibromyalgia, Crohn's disease, and multiple sclerosis.
Hope for Patients with Inflammatory Bowel Disease (IBD)
Seven researchers at the Erasmus MC-University Medical Centre Rotterdam in the Netherlands ran their own clinical study of 47 IBD patients who were prescribed low dose naltrexone for 12 weeks. They reported their results in the Journal of Translational Medicine in 2018, demonstrating clinical improvement in 74.5% and remission in 25.5% of patients. The low dosage directly improved the epithelial cells in the bowel by improving wound healing and reducing the stress in the mucosal layer cells. Researchers concluded it was both effective and safe and could be a treatment for people with IBD who have not had success with other treatments.
Results Similar to Amitriptyline for Diabetic Patients
One of the current treatments for painful diabetic neuropathy is the prescription medication amitriptyline (10 to 25/50 mg). A team of doctors in India decided to try low dose naltrexone (2 mg to 4 mg) and compare it to the amitriptyline.
They started 67 patients on low dosages of either of these drugs, and then increased the dosage of the current drug treatment for the patients if their pain reduction was less than 20% at the 2-week follow-up. This was repeated once more. Next, the patients had two weeks off, and then were switched to the other drug, following the same procedure as before, repeated for six weeks.
The most common side effect of naltrexone was mild diarrhea, occurring in only eight of the 67 patients, while 52 patients reported sleepiness and tiredness with the amitriptyline. The pain reduction was similar for people using LDN as those using amitriptyline. The doctors concluded that low dose naltrexone was as effective as amitriptyline in painful diabetic neuropathy. The research was published in the Journal of Diabetes in 2021.
Low Dose Naltrexone Therapy for Psoriasis
Low dose naltrexone regulates the immune response, which is important for people with psoriasis. Researchers at the Washington University School of Medicine and a hospital in Denmark tested 15 patients who had had psoriasis for 16 years.
They gave 4.5 mg of oral naltrexone to these patients and saw marked improvement in 53% of the patients. The doctors concluded that low dose naltrexone is safe, inexpensive, and appears to be effective.
Pain in the Cornea
Neuropathic corneal pain condition damages the nerve that innervates the cornea. The pain is accompanied by unpleasant sensations such as burning, dryness, or light sensitivity.
Doctors at Tufts University School of Medicine tested 59 patients with this type of corneal pain and gave them low dose naltrexone (4.5 mg) at bedtime for at least four weeks. Most patients took the LDN for 17 months, but some took it for up to 34 months. Eight patients used the LDN as their only therapy, while the rest of study participants used it as a secondary therapy.
The low dose of naltrexone decreased the patients' pain scores by 49.22%, bringing their pain levels down to a 3.23 on the pain score system of 1-10. There was also an improvement in the patient's quality of life as compared to their last visit. Common side effects were vivid dreams, headaches, and stomachaches. The doctors concluded that LDN was effective and well tolerated for treatment of neuropathic corneal pain.
Many Case Studies Show Resolution of Pain
The medical literature is full of case reports where low dose naltrexone made a big difference in pain or other symptoms associated with health disorders. Some of these include:
• A 53-year-old woman with a 25-year history of acne and severe scratching that led to deep scarring on her face received a 3 mg dosage of naltrexone, which resolved itching within a few weeks and benefitted her quality of life. Doctors at the University College London Hospitals reported the case in the British Medical Journal in 2021.
• A woman in her 70s who had experienced burning mouth syndrome for nearly a decade received low dose naltrexone (4.5 mg) and was successful in reducing the severity of her pain. This case study was reported by doctors at the University of Kansas Medical Center in 2021.
• A patient with hair loss and scarring demonstrated remarkable hair growth after LDN and receiving platelet-rich plasma. Prior to this, the patient had minimal response to corticosteroids, topical agents, finasteride, doxycycline, and ketoconazole shampoo. The five researchers involved in this study reported this in the Journal of Drugs in Dermatology in 2022.
What to Avoid When Taking Low Dose Naltrexone
There are several precautions people should heed when taking LDN, which are essentially the same for people who are taking the stronger dose of naltrexone.
If you have any liver conditions such as acute hepatitis, avoid using naltrexone.
If you are pregnant, make sure your physician knows this before or after prescribing naltrexone.
Avoid breastfeeding if you are taking naltrexone.
Avoid alcohol consumption, which when taking Naltrexone, can affect driving and motor coordination, as well as judgment.
Avoid using any illicit street drugs at the same time.
Avoid using Antabuse (disulfiram) at the same time as naltrexone.
Avoid using thioridazine at the same time as naltrexone.
Side Effects of Low Dose Naltrexone
Regular strength and low dose naltrexone can cause side effects. In a retrospective survey of 206 patients with GI disorders who were prescribed 2.5 to 4.5 mg low dose naltrexone, 38.8% had no side effects. The remaining study participants did experience side effects, noting a worsening of the conditions or no improvement at all. The study was performed at the St. Louis College of Pharmacy and appeared in the International Journal of Pharmaceutical Compounding in 2010.
According to one 2009 Stanford University study, some patients with fibromyalgia experienced insomnia and vivid dreams; however, this was rare and was described as minor and temporary. While the study had a small number of participants, other studies reported insomnia and vivid dreams as a common side effect.
Short Term Side Effects of Regular Strength Naltrexone
• Diarrhea
• Upset stomach
• Constipation
• Abdominal pain and cramps
• Vomiting
• Nausea
• Anxiety
• Headache
• Nervousness
• Tiredness
• Joint or muscle pain
• Sleep problems
• Mental alertness and/or coordination
• Loss of appetite
• Depression
• Tearfulness
• Irritability
• Skin rashes
• Sexual impotency
• Chills
• Thirst
Patients should call their doctor immediately if their symptoms include confusion, blurred vision, severe vomiting and/or diarrhea, or hallucinations.
The side effect list for low dose naltrexone includes mild diarrhea, headache, vivid dreams, insomnia, nausea, and sometimes the worsening of a health condition, especially gastrointestinal diseases.
Long Term Side Effects
• Liver damage
• Pain in the upper right part of the abdomen that lasts longer than a few days
• Dark urine
• Light-colored bowel movements
• Loss of appetite
• Unusual bleeding or bruising
Alternatives to Naltrexone
Complete protocols created by functional medicine doctors is one alternative to naltrexone for chronic pain. These protocols include many different supplements that affect nerves that transmit pain signals.
Many integrative medical approaches for people with chronic pain attempt to address the root cause of the pain. They also address psychological issues, including the trauma that comes with having the pain as well as traumatic incidents that the patient may have been through previously. Nutrition counseling may be a component of these integrative medical approaches and clinics are also increasingly investigating the effects of lifestyle choices on pain severity.
---