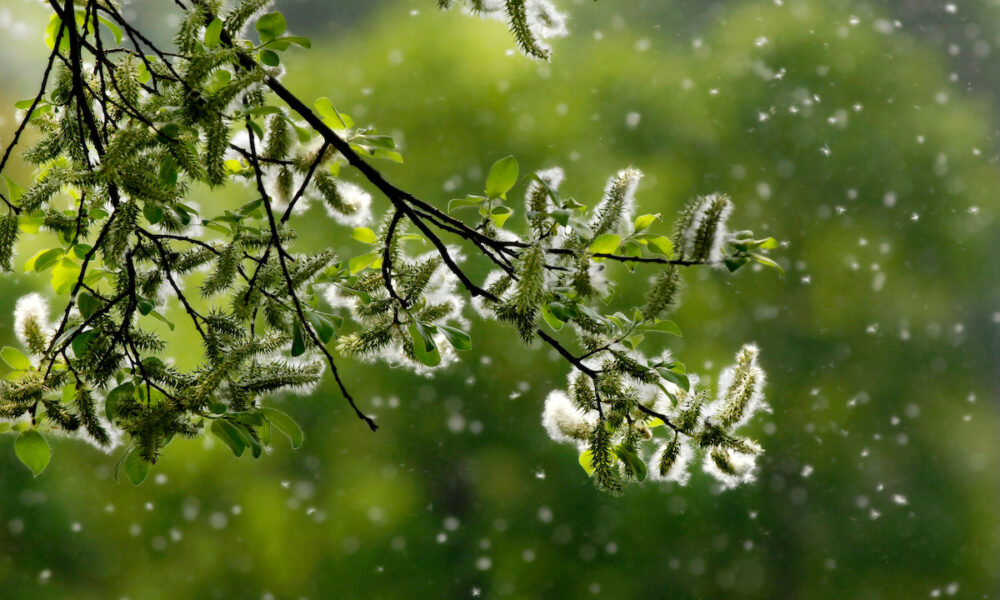 If you're battling spring allergies in Florida, you're not alone. According to the American Academy of Allergy, Asthma & Immunology (AAAAI), Florida is one of the worst states for spring allergies (specifically Miami) — along with Texas, Pennsylvania, Connecticut, and Virginia.
Allergy symptoms occur when the immune system overreacts to a harmless substance such as pollen. As a result, people with allergies are more susceptible to allergic diseases like asthma or hay fever.
If you suffer from spring allergies, these tips will help get you through the next few months.
What is Pollen?
Pollen is the most common allergen in America because of the many different types of plants and trees we have here. The pollen found in Florida is seasonal and green and it can be found covering large areas of ground, or on tall grass and trees. It can even be found mixed into the flour we eat every day.
It is important to get rid of pollen since it is such a common allergen and can cause an allergic reaction if inhaled. Thankfully, there are several natural options to eliminate pollen.
What are the Symptoms of Pollen Allergies?
Typical symptoms of pollen allergies include:
Watery eyes
Rashes
Itching
Nasal congestion
Sneezing
Hay fever
If you experience any of the above symptoms, you could have a pollen allergy. Some people experience mild symptoms, while others suffer serious, even life-threatening symptoms.
Beware of Mold Allergies
Unfortunately, there is a lot more than pollen to worry about when it comes to spring allergies. While pollen is the most common type of spring allergen it is not the only substance that can make you feel miserable.
Another common cause of spring allergies in Florida, and in most other states, is mold. Some molds are dangerous, even poisonous, to human beings, especially to those with allergies.
If you have mold spore allergies, you may experience some or all of the following symptoms:
Itchy, watery, or bloodshot eyes
Runny nose or postnasal drip
Nasal congestion
Itchy throat
Cough
Trouble breathing
Trouble sleeping
Acute bronchitis
Mold should be dealt with as soon as it's spotted in your home or spores could get into your vents and ductwork and spread throughout your home. Small areas of mold can usually be treated with special detergents, but you should call a professional when dealing with a large amount of mold in your home.
If you suspect that you are experiencing allergy symptoms, contact your doctor, and make an appointment to find out specifically what you are allergic to. The sooner you get a diagnosis, the sooner you can begin treatment.
Allergy symptoms can be managed and controlled by following a few basic steps to reduce exposure and prevent future attacks.
Whether your allergy problem is coming from pollen, mold, or any other spring allergen, there are plenty of products, medications, and remedies to try to help alleviate symptoms.
Allergic to Pollen? Get a Pollen Filter for Your Home
A pollen filter is a special air filter that cleans and purifies the pollen from your air. Standard air purifiers work well when pollen is the only problem, but if you're in the south or near a lake or body of water, you might need something more powerful.
A pre-filter is a small pad that is placed on the back of the main air purifier filter. It'll remove a large amount of pollen from the air before it even reaches the main filter. It's important to check that filter frequently and replace it as needed.
Another thing you may want to dry is an air humidifier. If you're suffering from spring pollen allergies, the dry air in your home can irritate your skin, eyes, and throat even more. If you have eczema or asthma, you're also more susceptible to irritants in the air. A humidifier adds moisture to the air to help ease your symptoms.
Soothe Spring Pollen Allergies with Teas and More
When you feel a little sick, herbal teas can be a great natural remedy to improve your physical and mental health.
Scoop a couple of teaspoons of fresh herbal tea into a mug and steep it in hot water for 5–10 minutes. Herbs like Ginseng have anti-inflammatory and anti-viral properties that can help you feel better.
You can also opt for cold or alco-medicinal teas made with ginger or mint. These are great options for when you're feeling stressed and under the weather from your allergies.
Interestingly enough, research shows that eating foods such as nuts, peanut butter, and celery is associated with a lower incidence of asthma and allergy development.
Check the Air Quality in Your Home
If you want to live a healthy lifestyle and cut down on your risk of getting sick, you should check the air quality in your home.
Poor air quality contributes to allergies and it can come from a number of sources, like dust, mold, and pet dander.
One way to check the air quality is by getting a smart air filter. There are many kinds of air filters on the market, including those that you buy separately and those that come as part of your home appliances.
While the difference between the two types can be subtle, it comes down to cost and how durable they are. For example, some are made of plastic, which can break, causing you to have to replace them more often.
You can also get a filter manufactured for your home if you choose to install it, as long as it meets certain standards. Depending on the type of filter it is, it can cost anywhere from a dollar up to a couple of thousand dollars.
Finding the right air filter is not a difficult task, as there are tons of products available.
Get Rid of Carpeting in Your Home
Carpet isn't just a fire hazard, it's also a magnet for dust, which can cause asthma and allergies. The more dust you have circulating in your house, the more likely you are to have a dust-related respiratory problem.
Since pollen is a dust-like substance, it can also spread easily throughout your home if it manages to make its way inside. It can settle into the carpet fibers which will kick up when you walk around your home.
Using an air purifier with a HEPA filter can help clean the air which will reduce the spread of these nasty little dust particles.
Keep Your Shoes Outside
Keep boots and shoes outside of your home. Your shoes let in a lot of outside dirt and pollutants which can be harmful to you and your family. Maintain a common area that you designate as the place to put your shoes when you enter your home. This can help you track less pollen and other allergens into the house.
What are the Best Medications for Allergies?
If you have pollen allergies, you may need to take medication depending on the severity. The best medication for allergies really depends on the person and the allergy.
There are several different classes of drugs that have been created to help with allergies, and they all work in slightly different ways. Some common types of medications for allergies include:
Antihistamines (Claritin, Benedryl) – a pill or liquid that blocks histamine, which is the chemical released when the body has an allergic reaction. They are not designed to stop the allergic reaction, but they will help relieve your allergy symptoms (itching, watery eyes, runny nose) almost immediately.
Azelastine (Astelin, Astepro) – a nasal spray that helps to relieve nasal and eye symptoms.
Cromolyn (Intal, NasalCrom) – an anti-inflammatory that works in the nose
Leukotriene antagonists (Singulair) – a pill or liquid that helps prevent breathing problems associated with allergies.
It's best to get a diagnosis from a doctor to find out what you're allergic to. Then you can get the right medication for the right allergies.
Suffering from Allergies? We Can Help
If you're having problems with spring allergies, contact us at Palm Harbor Pharmacy. We have over-the-counter options that can help bring you relief until you can see your family physician. Please call us or stop by the pharmacy today for help.