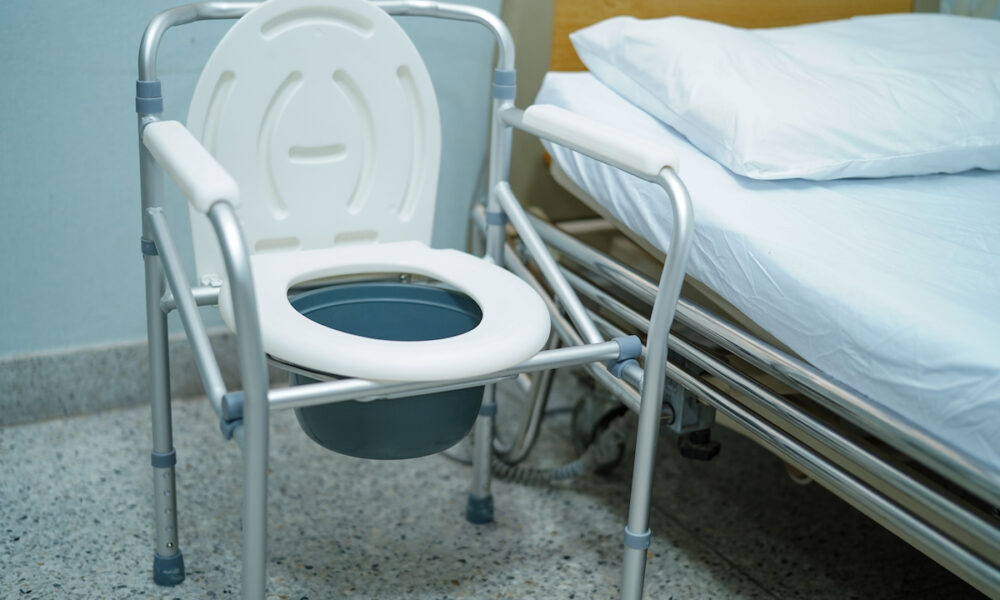 If you or a family member is ill or disabled, everyday tasks can feel tedious. You want comfort and convenience in areas of your life that many take for granted. The good news is that durable medical equipment such as portable toilets can enhance your life in a number of positive ways.
This article will give several ideas on how to make your home more accessible for yourself or visitors. Whether it's because of reduced mobility or medical conditions, there are many situations where special accommodation is necessary. This is how durable medical equipment can help.
What is Durable Medical Equipment and Why is it Useful?
Durable medical equipment, often referred to as DME, is any medical equipment that is used over a long period of time. DME can be anything from a wheelchair to a hospital bed, or even portable toilets and raised toilet seats. These pieces of equipment are often necessary for the health of the patient.
In many cases, DME will eventually need replacing to ensure safety and efficiency. Meanwhile, these items come in all shapes and sizes. There are many popular products to consider for a safer and more efficient lifestyle, including portable toilets and raised toilet seats.
Ensure Bathroom Safety with Portable Toilets and Raised Toilet Seats
Why are portable toilets beneficial and necessary as durable medical equipment?
Portable toilets are not only beneficial for people with limited mobility and people with physical limitations, but they are also necessary for people with certain health conditions. People who are suffering from gastrointestinal issues, such as Irritable Bowel Syndrome (IBS), Crohn's Disease, and Ulcerative Colitis, can greatly benefit from portable toilets.
These conditions often result in more bathroom trips. Furthermore, people who have mobility issues, such as those with Arthritis, Osteoporosis, or who are recovering from an injury can also greatly benefit from portable toilets.
Why Consider Raised Toilet Seats?
Meanwhile, a raised toilet seat can also help those who have trouble sitting down and standing up from the toilet.
Raised toilet seats are beneficial for people of all ages, not just seniors. They are helpful assistive devices for people with mobility issues and movement difficulties. This includes arthritis, back problems, and knee issues.
The goal is to enable a more comfortable and safer toilet experience. Some of the most popular styles of raised toilet seats include the standard raised seat, a seat with a lock, and a raised toilet seat with arms.
There are lots of benefits to using raised toilet seats, including a reduction in the risk of falls and toilet slips, as well as better overall comfort. They are also helpful for people who have limited mobility in their arms. This includes those who are paralyzed or have limited mobility due to long-term conditions like diabetes.
If you are in a situation where there is not a toilet nearby, a portable urinal can be helpful for any man who has trouble getting to a toilet. If there are certain medical conditions that are causing a person to have trouble with bladder or bowel control, you may want to look into a commode chair. This is a chair with a toilet built in that can be used to help someone avoid sitting in their own waste.
You can also add a portable urinal for men to help make things easier. A popular option is using a portable bedside urinal to reduce middle-of-the-night bathroom trips.
How to Properly Remove Waste from Portable Toilets
Typically, waste collects in a bowl on the portable toilet. The bowl is removable, which allows you to discard of the waste directly into the toilet. This is a quick and easy process.
After using the bathroom, slip on a pair of protective gloves. Raise the toilet seat and empty waste into the toilet. Be sure to rinse out the bucket with water and pour the wastewater into the toilet as well.
Furthermore, don't forget to clean your portable toilet. Since the buckets are typically made from plastic, you can clean them with household cleaning products such as Lysol. Cleaning the bucket will help keep it sanitary and free from odors.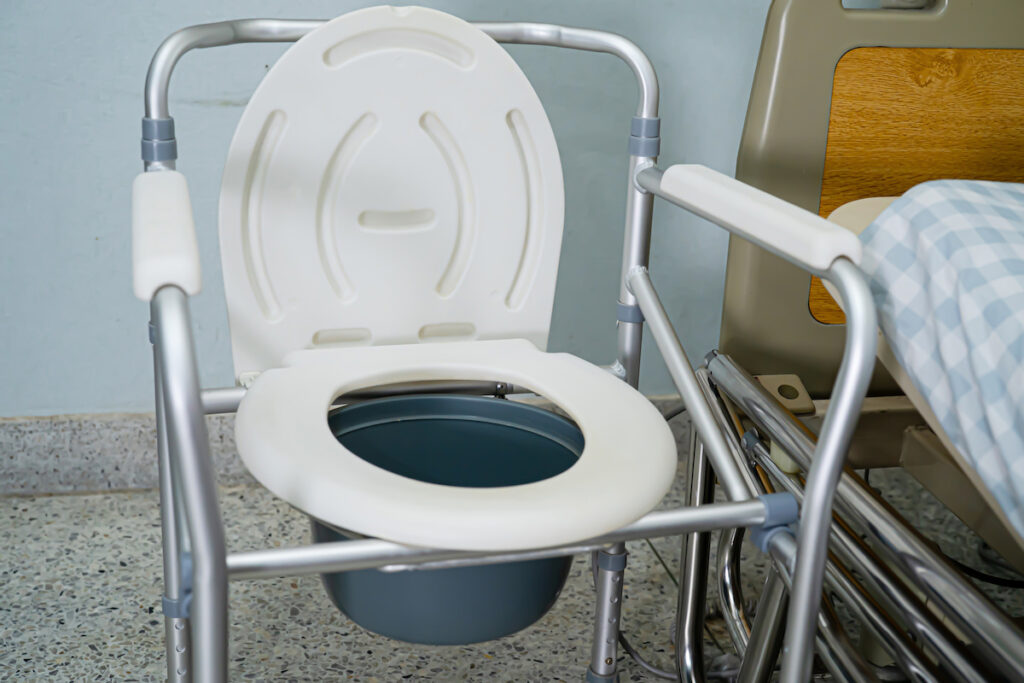 Wheelchairs Improve Independence and Mobility
Immobility is frustrating and sometimes even embarrassing. The good news is that durable medical equipment can help you or your family get from place to place without much assistance. This is where a wheelchair can help improve your quality of life.
Wheelchairs come in different shapes and sizes, and they're not one-size-fits-all. Depending on your height and weight, as well as your mobility needs, you may need a different style of wheelchair.
What are the Different Types of Wheelchairs?
There are two main types of wheelchairs: power wheelchairs and manual wheelchairs, including transport chairs.
Power wheelchairs are motorized. The patient sits down and pushes a button to operate the wheelchair. Depending on your mobility needs, you may need a different style of wheelchair. Meanwhile, manual wheelchairs are cost-effective and easy to maneuver. Transportation chairs are lightweight and very portable.
Wheelchairs are essential pieces of equipment for those who are disabled, suffer from chronic pain, or are recovering from surgery. Unfortunately, they can be quite expensive. In some cases, you can rent a wheelchair for a low cost. This is useful when the need of a wheelchair is temporary. Palm Harbor Pharmacy is happy to provide wheelchair rentals for a low weekly rate.
What You Need to Know About Knee Walkers
A knee walker is a mobility device that has a seat and handrails to support you as you walk. It may be helpful to those who cannot put weight on their legs. Some knee walkers can be folded for ease of transportation and storage. Most knee walkers are made of metal or plastic.
Knee walkers are mainly used for recovery from surgeries, injuries, or other conditions that cause difficulty walking.
What are the Benefits of a Knee Walker?
Knee walkers are lightweight and portable, making it easier for you to get around while using this mobility device.
It can be adjusted to fit your height.
Makes standing up and sitting down easier.
You can use handrails to help you when walking or standing.
It has a basket that can hold your cane, walker, or other items.
You can fold it up when not in use.
It can be used outdoors and indoors.
There are no maintenance costs.
It is lightweight and easy to carry.
Provides support as you walk.
It may be helpful for those who have limited mobility due to injury or surgery.
You can rent a knee walker from Palm Harbor Pharmacy for an affordable rate.
Contact Palm Harbor Pharmacy for Help with Durable Medical Equipment
Are you in need of durable medical equipment? We invite you to contact us today or stop by our pharmacy. We offer various DME options including portable toilets, raised toilet seats and knee walker/wheelchair rentals. Please contact us with questions and to discuss current pricing.