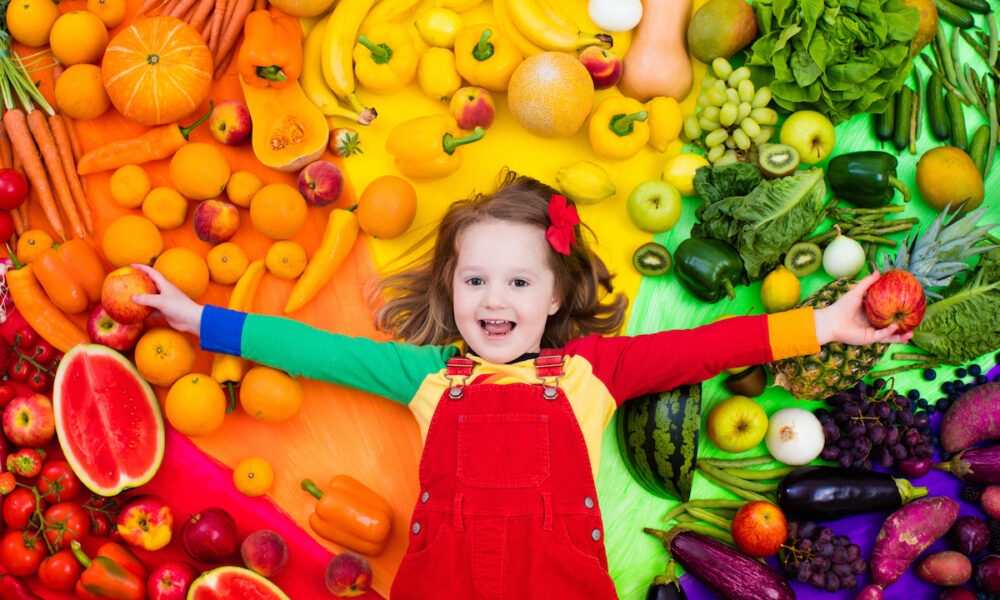 As you soak up the last weeks of summer fun, it's tempting to ignore the hectic back-to-school season looming ahead like a rain cloud. You can put off shopping for most school supplies for a bit longer. But there's one back-to-school essential that you should think about now: vitamins for kids.
Herding a large group of children back indoors creates the perfect storm for illnesses to spread like wildfire. As a parent, you know how it goes every year. A few weeks after school begins your child comes home stuffy, queasy, or feverish. They're cranky and miserable, they have to miss school. Next, you have to miss work. Then just as they're feeling better, you realize that they've shared their illness with their siblings and you!
This year you don't have to get sucked into the same routine. By starting a high-quality vitamin regimen now, you can safeguard family's immune system just in time for the new school year.
If you would like to strengthen your family's immune systems by taking vitamins but don't know where to start, read on for a crash course.
Vitamins for Kids: Why Do Kids Get Sick During Back To School Season?
We know that kids frequently get sick with colds, flu strains, and stomach viruses when they head back to school each year. But why does this happen?
Immature Immune Systems– Children and teens face exposure to many different types of viruses. Their immune systems are immature. This is why a young child just starting school is more likely to pick up a virus than their teacher.
Indoor Air Quality-There are different air contaminants at school. After several months of enjoying fresh air and sunshine, children are then contained indoors again with dust mites, mold spores, and other allergens that can trigger asthma and allergies.
Dry Air-The air in classrooms is dry. Dry air does not allow our body to expel enough water vapor when we exhale. This leads to a higher concentration of bacteria and viruses in the air, which can cause infections in our bodies. 
Close Contacts- Filled classrooms mean that kids are in close proximity to each other. This makes it easier for viruses to be transmitted. 
Sharing Meals- Kids often like to share food and drinks with their friends at lunch, which spreads bacteria.
Poor Hygiene– Kids are more likely to forget proper hygiene when they aren't under the careful eye of their parents. Children also often forget to wash their hands after coughing, sneezing, or using the bathroom and before eating. 
It's important to remind children to use proper hygiene, especially when returning to school but that's usually not enough to ward off all the germs.
A strong immune system is the best way to fight off all viruses your child will come in contact with all year long. So, how can you strengthen your whole family's immune system? Vitamins for kids are a great place to start.
How do Vitamins for Kids Boost Their Immune System?
Vitamins are organic compounds that we get mostly through the foods we eat. Different types of vitamins have different jobs. For example, some help your body make energy while others help keep your bones strong. However, all vitamins are similar in that they all help your body to run more efficiently.
If we get too little of a certain type of vitamin we run the risk of developing health problems. For example, if you don't get enough vitamin D, eventually you could lose bone density or even develop Rickets.
Ideally, we would get all the different vitamins we need just through the food we eat. But this scenario only occurs in a perfect world. Did the deep-fried dinner from vacation last week give your child an ample supply of vitamins? Probably not.
Even if you are a pretty healthy eater, unless you are tracking every bite on a spreadsheet, it's easy to overlook key vitamins that your family may be lacking.
Luckily we can take vitamin supplements to help make up for the vitamins we miss out on through our less-than-ideal food choices. Vitamin supplements are available in several forms such as pills, chews, liquids, and powder. They're a great way to keep our bodies healthy through our highly varied diets. They are available as single vitamins, broad multivitamins, or specialized mixtures of vitamins, minerals, and herbs to target certain body systems.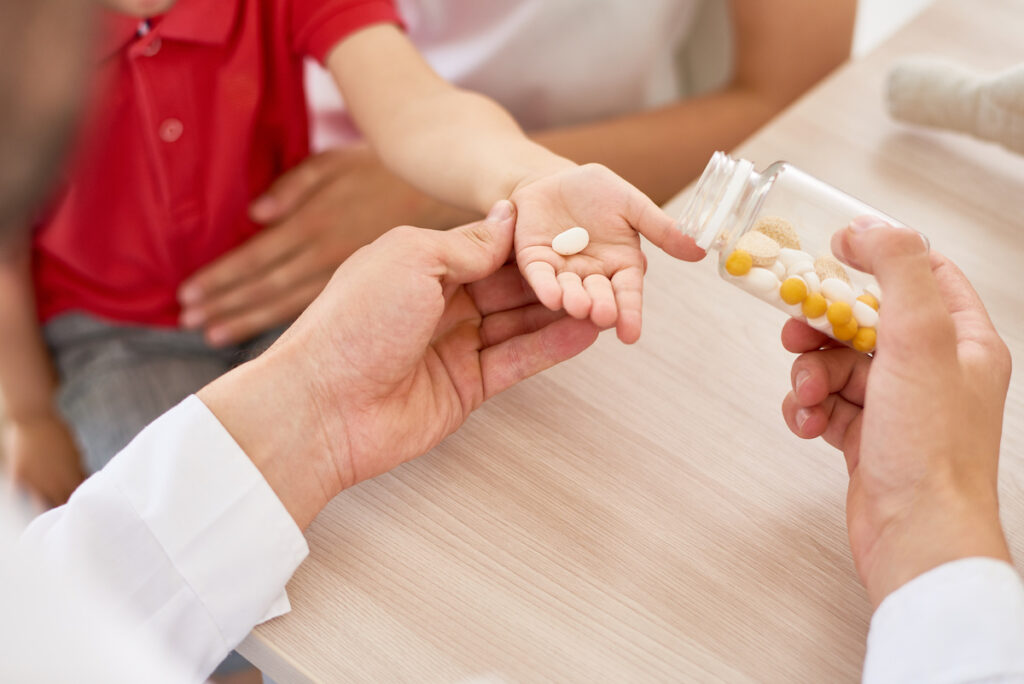 Which Health Supplements Can Boost Your Immune System?
With all of the different vitamins for kids available, how do you know which ones can help strengthen your immune system? Here are a few to consider:
Vitamin C- Vitamin C can reduce the severity of a cold or flu and even reduce the risk of contracting these infections if you are near a sick person. Vitamin C can be found naturally in citrus fruits as well as leafy greens such as spinach, kale, and brussel sprouts.
Vitamin E– Vitamin E is a powerful antioxidant that helps your body ward off infections. In addition to helping your immune system, it also can help with other things like reducing heart disease and keeping your skin healthy. Vitamin E is found in fatty plant-based foods such as nuts and seeds.
Vitamin D- Vitamin D helps our immune system to fight infections and it also helps our bodies to absorb calcium. We can get vitamin D naturally from sunlight.
Vitamin A- Vitamin A helps fight infection as well as supports healthy growth and development. Vitamin A can be found in leafy greens as well as orange fruits and vegetables such as carrots, sweet potatoes, and cantaloupe.
Zinc- Zinc is a mineral that helps boost your immune system, heals damaged tissue, and promotes new cell growth. Zinc can be found in crabmeat, oysters, yogurt, and beans.
Echinacea- Echinacea is a purple flower grown in North America. It has been used for health purposes for hundreds of years and is often found in supplements still today. It can help strengthen your immune system to fight infections and viruses.
Probiotics- Not all bacteria are harmful. Probiotics are helpful bacteria that help keep your digestive system healthy and boost your immune system. They can be found in yogurt, kombucha, and some fermented vegetables.
Multivitamins For a Healthy Immune System
As you can see there are numerous vitamins, minerals, and other health supplements that contribute to a healthy immune system. You can purchase a cart full of individual bottles of supplements, but that would be cumbersome and expensive. The best way to ensure you are addressing all of your vitamin needs is by purchasing a multivitamin.
A multivitamin provides the recommended amount of several different vitamins and minerals in one single dose. There are several types available to meet specific health needs. This includes bone and joint health, heart health, and prenatal vitamins. There are different formulas tailored to men and women and all ages from children to senior citizens.
The best way to keep your family from getting sick is to find a high-quality multivitamin. The vitamins are specifically designed to support a healthy immune system.
Ortho Molecular Dietary Supplements
With back-to-school season just around the corner, now is the time to begin strengthening your family's immune system. It will help them fight off all of the viruses and infections that they will encounter this Fall.
Palm Harbor Pharmacy offers a huge supply of Ortho Molecular Dietary Supplements to boost your immune health and so much more. This well-known brand has a reputation for quality and purity that your can trust and they even offer Springboard, a line designed just for children and their unique needs.
Vitamins take time to work, so don't wait until it's too late. Meanwhile, don't forget to consider our FREE Kid's Club Vitamin Program. Stop by Palm Harbor today to get vitamins for kids.