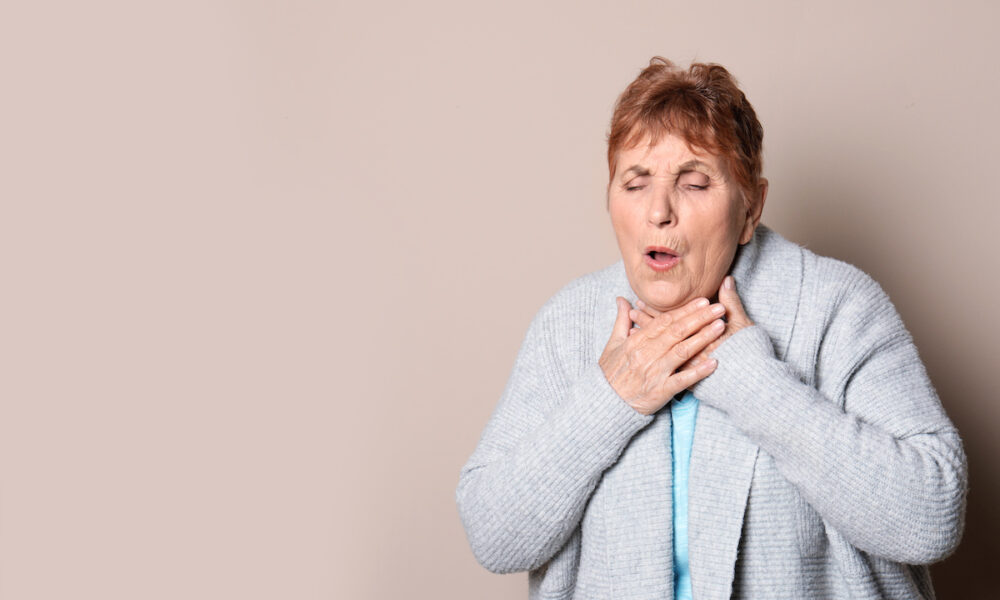 Pneumococcal Pneumonia, a bacterial infection of the lungs, is one of the leading causes of death worldwide,especially among infectious diseases in children. Luckily, there are things you can do to prevent and treat it. In this blog, we're sharing what you need to know about pneumonia and tips that might save your life, including information on the pneumonia vaccine.
What is Pneumococcal Pneumonia?
According to the Centers for Disease Control and Prevention (CDC), pneumococcal bacteria is transmitted from one person to another via the air. Once it enters your lungs it can cause inflammation and infection, known as pneumonia.
There are two different classes of pneumococcal bacteria: Streptococcus, which is most common in adults and Haemophilus influenzae type B, also known as Hib, which is most often the cause of childhood illness.
What are the Risk Factors of Pneumonia?
Who is most at risk of catching pneumonia? Pneumonia can affect anyone, but young children with underdeveloped immune systems and the elderly are most at risk.
The following factors also can increase your risk of catching pneumonia:
Smoking
Living in a crowded environment
Respiratory problems such as asthma, emphysema, or COPD
A weak immune system due to immunodeficiency or underlying diseases such as diabetes
Having blood-related conditions such as sickle-cell anemia or lung diseases like cystic fibrosis
What are the Symptoms of Pneumonia?
The symptoms of pneumonia depend on the age of the person infected. Infants and toddlers usually develop pneumonia after a cold or upper respiratory infection and their symptoms include fever, irritability, and inactivity.
For older individuals, symptoms of pneumonia can include:
Cough
Sore throat
Fever
Chills
Shortness of breath
Chest pain or pressure
Rapid heartbeat
Sharp pains when you inhale
What Are The Complications Of Pneumonia?
While the symptoms of pneumonia are scary enough on their own, complications can be much worse; about 50,000 people die in the US each year from pneumonia. As pneumonia progresses, it can make breathing more difficult. This is a sign of a serious infection which can be life threatening.
Bacteria in the bloodstream can spread infection from your lungs to other organs, which is referred to as sepsis. Septic shock is a serious condition where your body's immune system works overtime resulting in a weakened state. The effects of septic shock can be fatal without treatment.
If you believe you may have pneumonia, it's important to seek medical treatment quickly, as you may also be at a higher risk of developing fluid in the lungs. Pus and infected fluid can put pressure on your lungs and develop into a lung abscess, which can result in dead tissue and even respiratory failure.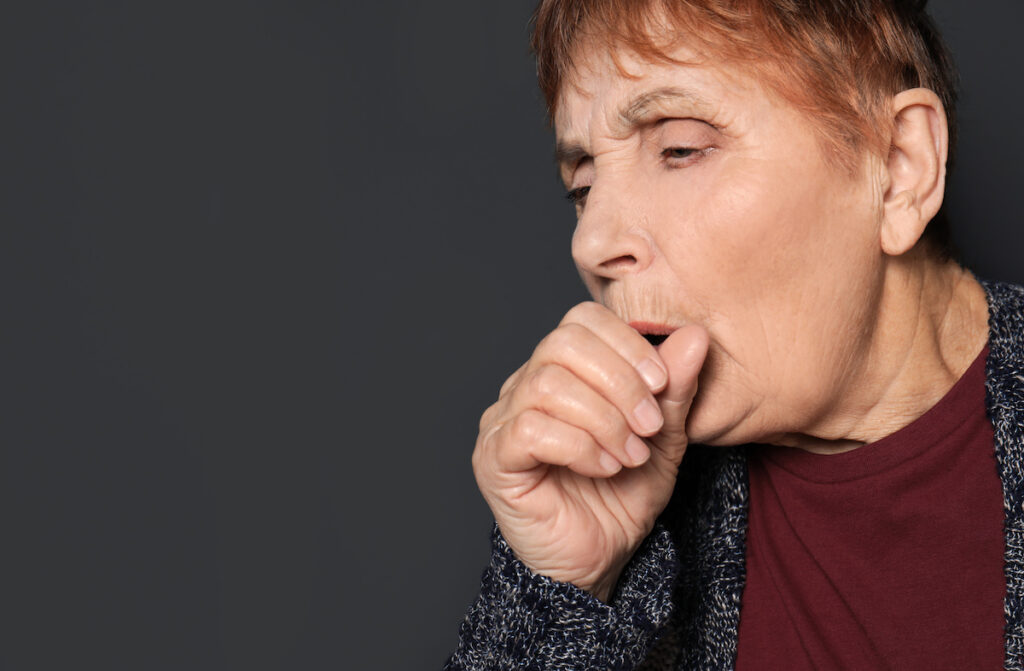 What is the Treatment for Pneumonia?
Treatment for pneumonia depends on the cause, the severity of your symptoms, and your overall health.
Most people recover from pneumonia with rest, plenty of fluids, and over-the-counter painkillers but some may require a stay in hospital and IV antibiotics.
Those who develop serious complications often need to stay in the intensive care unit for careful observation.
Pneumococcal pneumonia is treatable with antibiotics such as penicillin, erythromycin, or cephalosporins. Another common treatment option for pneumonia is macrolide antibiotics. By disrupting the protein-building mechanism of bacteria, macrolides can reduce the replication of bacteria and help to treat pneumonia.
The most common side effects of macrolide antibiotics include nausea, vomiting, and abdominal pain. Some patients also experience headaches dizziness and rashes, however, serious adverse reactions are rare.
Keep in mind that antibiotics can treat, but not prevent pneumonia.
How Can I Prevent Pneumonia?
If you're looking for life-saving tips when it comes to pneumonia, prevention is the best course of action. But how can you prevent pneumonia in the first place?
Wash Your Hands Frequently
The CDC recommends that you wash your hands frequently to avoid getting pneumonia. Research shows that washing your hands both before you eat and after you use the bathroom can cut your risk of infection by up to 25%.
Social Distance
Social distancing is all too familiar in the world of COVID and it is another effective way to prevent the spread of pneumonia.
Avoid close contact with people who are sick, especially if they have a fever, cough, or other symptoms. If you must come into close contact, cover your mouth and nose with a mask, tissue, or your sleeve.
Don't Smoke
Smoking cigarettes can cause a wide range of respiratory illnesses and other diseases and it can also lead to serious complications if you develop pneumonia. If you are a smoker, quitting can strengthen your immune system and keep your respiratory system healthy.
Practice a Healthy Lifestyle
Practicing a healthy lifestyle can help improve your overall immune system, making you less likely to become severely ill from catching pneumonia.
The following are some healthy lifestyle practices:
Eat a healthy diet that is high in nutrients
Get plenty of exercise
Stay away from people who are ill
Learn your family history for chronic illnesses
Get plenty of sleep
Manage your stress levels
Do not smoke or do recreational drugs
Limit your alcohol
Take medications as directed by your physician
Pneumonia Vaccine and Treatment
The best way to avoid serious complications from pneumonia is to avoid becoming sick in the first place. Immunization is one of the most successful methods of prevention against pneumococcal infection.
Pneumococcal infection is often more severe in the very young and very old, as well as in people with compromised immune systems. In the United States, all children younger than 2 and adults older than 65 should get the pneumococcal vaccine.
There are two types of vaccines to help prevent infection: PCV 13, which protects from the 13 most severe types of pneumococcal bacteria, and PPSV23, which addresses another 23 common varieties.
It is important to note that neither shot can prevent every type of pneumonia out there, but together they work against more than 30 of the most common types. Those needing the vaccine should get both the PV13 first and the PPSV23 a year later. One of each shot should be enough to protect most people for a lifetime, though some individuals may be advised to get a booster.
What are the Common Side Effects of the Pneumonia Shot?
Patients may experience mild side effects after receiving the Pneumonia shot. The vaccine does not cause pneumonia. Only the extracts of these bacteria are present, not the illness-causing bacteria.
As your body builds its defense against pneumonia, this is a normal reaction. These symptoms should subside within a few days.
Redness at the injection site
Muscle pain
Fatigue
Headache
Mild fever
Loss of appetite
In any case, these side effects are rare. Consult a Palm Harbor Pharmacist or your doctor if you experience any side effects.
Where Can You Get the Pneumonia Vaccine?
The Center for Disease Control recommends the pneumonia vaccine to reduce your risk of serious illness, and this year they are more critical than ever. 
Palm Harbor Pharmacy is a trusted source for pneumonia vaccination in our community. If you need the pneumonia shot, we invite you to call our pharmacy for more information. Best of all, if you are also interested in getting the flu shot or COVID-19 vaccination, you can get them all taken care of in one visit.
Please consider this vaccine to keep yourself safe from this dangerous respiratory disease.