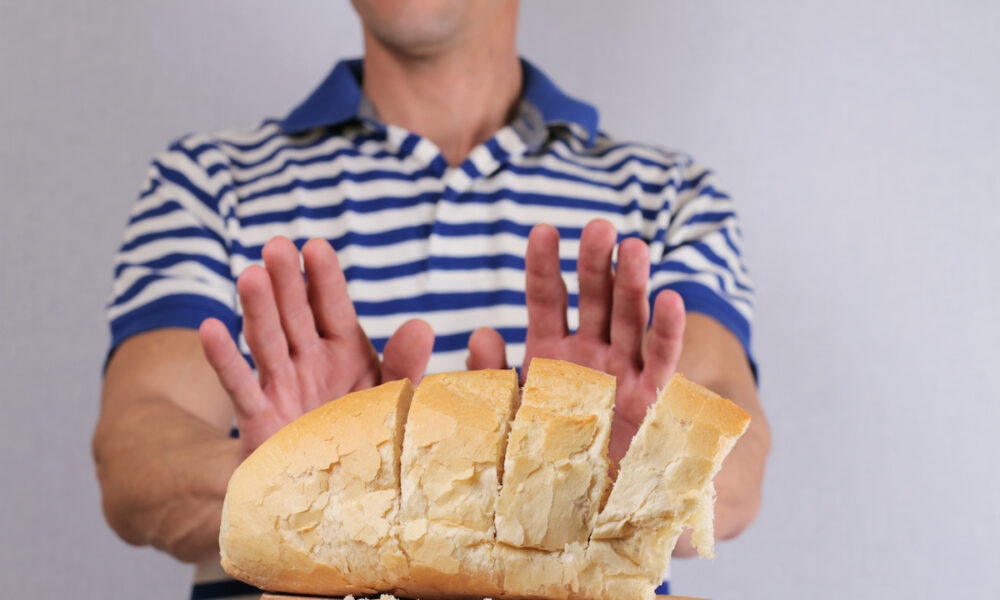 Do you have a food sensitivity? Food sensitivities come in many different shapes and sizes, but roughly 6% of the US population has gluten sensitivity. If you are sensitive to gluten or you know someone who is, you might be wondering how you can minimize symptoms and live a normal life.
The most important thing to keep in mind is that gluten sensitivity is an immune response and isn't caused by the gluten itself. Gluten is the protein found in wheat, rye and barley.
For those who react to gluten, they don't have a problem with gluten itself, but have an immune response triggered by the gluten. The immune response is triggered by gluten when the immune system thinks the gluten is foreign and it tries to fight it.
What is a Gluten Sensitivity?
A sensitivity is the body's way of reacting to gluten that causes inflammation in the intestines, but doesn't cause the damage that gluten intolerance does.
When you have a gluten sensitivity, avoiding foods containing gluten may be one of the best resorts to avoiding uncomfortable symptoms.
Let's dive in more to what it means to have gluten sensitivity or gluten intolerance.
Gluten Intolerance vs. Celiac Disease: What's the Difference?
The term "celiac disease" loosely and inaccurately describes a wide variety of intestinal conditions.
But medical professionals and researchers are now recommending that the terms "celiac disease" and "gluten intolerance" should be used to describe two separate conditions.
This is because, while gluten usually triggers the symptoms of celiac disease, people who have a gluten intolerance do not have the immune system reaction that is characteristic of celiac disease.
What is Celiac Disease?
Celiac disease, also known as gluten-sensitive enteropathy, is an intestinal immune reaction to gluten, a protein that is found in an assortment of food items such as wheat.
Meanwhile, It is a disorder primarily seen in people of European ancestry with greater frequency in people of Northern European ancestry.
Celiac disease most commonly occurs in the first few years of life, but the symptoms may not manifest until later. It is generally thought that the disorder may occur at any age. Although celiac disease is usually diagnosed in childhood, the disease often is not recognized until adulthood. More than half of the adults with celiac disease are undiagnosed and unaware of their condition.
What are the Symptoms of a Gluten Intolerance?
Now that you know the backstory of gluten intolerance and celiac disease, this is an overview of gluten intolerance symptoms:
The most obvious and consistent symptom of gluten intolerance is abdominal pain and cramping, especially after eating foods containing gluten.
Symptoms typically begin within 1-2 hours of eating foods containing gluten and can last for up to two days.
The pain is often located in the center of the abdomen and feels like a dull, gnawing pain. When gas is trapped in the intestine, it causes more pain.
Bloating
Constipation
Diarrhea (sometimes with blood)
Irritability
Itching
Joint pain
Malnutrition
Nausea
Nutrient deficiency
Stomach aches
Weight loss
Weakness
When gluten intolerance involves the gastrointestinal tract, symptoms tend to be mostly related to abdominal discomfort, diarrhea and/or bloating, and malnourishment. When gluten intolerance involves other organs, the symptoms are not necessarily related to malabsorption.
What Foods Contain Gluten?
As you can see, gluten can cause a lot of pain and suffering for those who have an intolerance. However, removing gluten foods from your diet can help minimize symptoms and make you feel better. But what foods contain gluten?
Breads and rolls have the most gluten, but many foods contain this substance. That's why it is so important to read labels before you buy them. Here is a list of foods that contain gluten:
Bread and bread products
Pasta Noodles
Muffins
Pizza
Crackers
Beer (Doesn't contain barley or rye)
Most cereal products
Candy
Fried foods
Keep in mind that these foods can be disguised in other foods and prepared in other ways so it is hard to know if they are safe. You should always read labels carefully.
Can You Test for Gluten Intolerance?
If you suspect that you or someone you love has a gluten intolerance, there are several steps to take. You must first go to a doctor to determine whether what you are experiencing is truly gluten intolerance.
There is no current test to determine if you may or may not have a gluten intolerance. Visiting a specialist such as a gastroenterologist specializes in digestive help, where they can provide insight on how to diagnose and treat your gluten intolerance.
What Causes a Gluten Intolerance?
As you're struggling with symptoms relating to a gluten intolerance, you may wonder what is causing the gluten intolerance in the first place.
What causes a gluten intolerance? The answer is genetics. Most of us are born with the genes to digest gluten. And those of us who aren't born with those genes are most likely immune to gluten. Although, many people who don't respond to gluten have been unknowingly exposed to it in their lifetime. This is where the genetic part of the gluten intolerance equation comes in.
Gluten intolerance is actually a symptom of another underlying problem. It's the term used to describe all of the symptoms that you may experience in reaction to eating gluten. This is actually caused by a sensitivity that you may have to gluten, which isn't the same thing. You may not have an allergy to something, but you may be sensitive to it. When you're sensitive to something, you can be affected by it in milder or more severe ways.
How do You Treat a Gluten Intolerance?
When there's reason to believe that you have a gluten intolerance, you need to follow a gluten-free diet for a period of time and then reintroduce foods containing gluten.
If symptoms return, this indicates that the person may have an intolerance. However, these symptoms may also be the result of a food allergy. This is why it is important to follow a gluten-free diet for several months before testing.
What are Food Allergies?
It's possible that you may have a food sensitivity or allergy rather than a gluten intolerance. Keep in mind that a gluten intolerance is not a food allergy. But what exactly is a food allergy?
A food allergy is an adverse immune system reaction to a specific protein found in a food. It's different from a food intolerance in that a food intolerance does not involve an immune response.
Food intolerances are often marked by digestive symptoms such as bloating and gas. Food allergies rarely cause digestive symptoms. In some cases, the immune system will overreact to a food protein and cause symptoms to occur almost immediately. In other cases, an allergy might not show up for hours or days.
Symptoms of Food Allergies
The symptoms of food allergies are similar to what you may experience if you have a gluten intolerance, which can make it confusing when you are trying to determine the source behind your digestive problems.
Specifically, if you have a gluten intolerance, you will have a hard time staying regular, you may experience bloating along with outbreaks of rashes or hives.
If you are allergic to gluten, you will have inflamed and irritated bowels. You may even have severe stomach cramps, throw up a lot, or experience chronic diarrhea.
Meanwhile, general symptoms of potential food allergies include:
One of the most common symptoms people experience is a stomach ache or cramping that occurs soon after eating a food item.
You may also experience mild to severe digestive issues such as cramping, diarrhea or bloating, which can last anywhere from several minutes to several days.
Allergic reactions can cause hives, swelling and rashes to develop anywhere on your body, as well as more severe reactions such as nausea, vomiting, headaches and facial swelling.
Food Sensitivity Testing
Unlike testing for gluten intolerance, it's possible to test for a food sensitivity. In fact, we do this right here at Palm Harbor Pharmacy. We can also test for food allergies and food intolerances as well.
We offer the following Food Sensitivity Testing for our patients: FIT 176, FIT 132 and FIT 150.
These tests are designed to help you improve your quality of life, minimizing symptoms relating to gluten along with others.
Get Food Sensitivity Testing from Palm Harbor Pharmacy
Are you curious to see if you have any food sensitivities or intolerances? We can help. Contact our pharmacy to discuss our food sensitivity tests. We're happy to join you on your journey of better gut health!