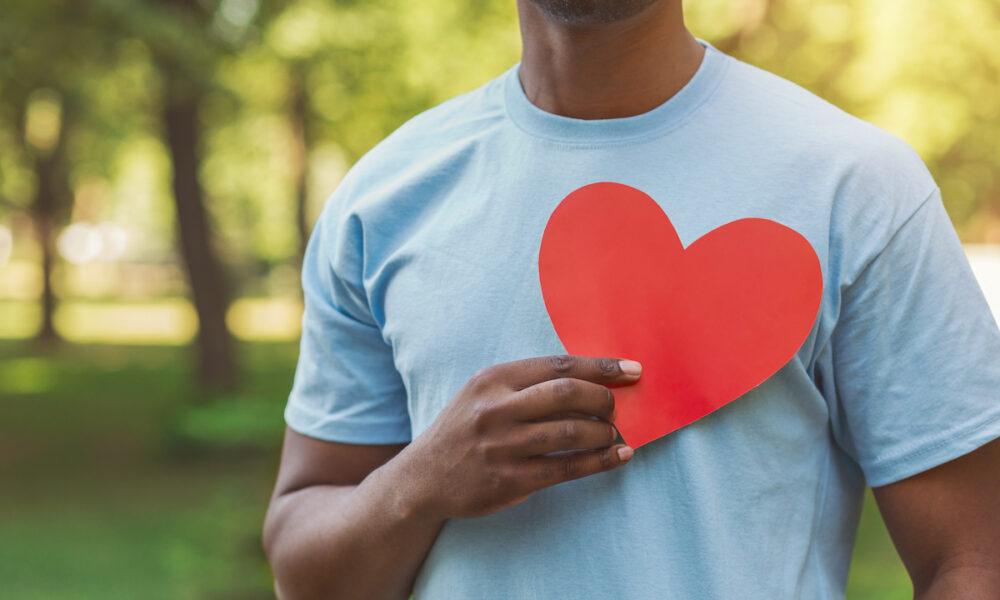 Heart disease is the leading cause of death in the United States. While many risk factors can contribute to a heart attack, such as smoking, high blood pressure, and a diet high in saturated fat, most people who have had a heart attack had no idea they were even in danger. This is why it's so important to learn how to improve heart health, keeping potential heart attacks and even heart disease at bay.
If you want to keep your heart as healthy as possible, you need to make smart lifestyle choices. One of the simplest ways you can improve heart health is by taking supplements and other healthy steps. Let's take a look at how you can improve heart health with supplements and more.
What is Heart Health?
Heart health is the state of your heart and circulatory system which is the foundation for optimal health and wellness. Heart health can be defined as the ability to maintain a strong, healthy heart and cardiovascular system.
Many factors can contribute to poor heart health, such as an unhealthy diet, stress, and lack of exercise. Poor heart health can result in a variety of health conditions, such as high blood pressure, high cholesterol, heart disease, and even stroke.
Poor heart health is themost common cause of death in the United States and the American Heart Association reports that nearly half of Americans have some form of heart disease.
Signs of Poor Heart Health
If you want to learn how to improve heart health, you'll need to know the signs to watch out for. Since so many Americans have some form of heart disease, it's important to pay close attention to potential signs of heart disease.
These are some of the symptoms you might experience if you have heart disease:
pain or pressure in your chest
difficulty breathing, especially while you're sleeping
changes in heart rate, or an increase in blood pressure, especially when you're not physically active
decreased blood pressure when you're physically active
changes in the size or shape of your heart
irregular heartbeat
decreased energy
pain in your arms or hands
swelling in your legs
changes in your bowel or bladder habits
If you are experiencing any of these symptoms, you'll want to consult your family doctor for an examination. In more advanced cases, you may be referred to a cardiologist for a checkup.
What Supplements Are Best for Heart Health?
There are many heart-friendly supplements available today. They can help reduce your risk of developing heart disease, lower high blood pressure, support your heart's natural rhythm, and more.
Many over-the-counter supplement options can improve your heart health. Some of the most popular include:
Calcium – This important mineral is essential for strong bones and teeth but it's also important for heart health. It can help reduce the risk of high blood pressure and strengthens your heart muscles. You should consume about 1000-1200 mg of calcium each day.
Vitamin D – Your body needs Vitamin D to absorb calcium. It's also important for heart health because it reduces high blood pressure and helps prevent heart disease. Moderate sun exposure is the best way to get vitamin D, but it's also found in some foods like egg yolks and fatty fish like salmon.
Vitamin K – This nutrient helps the heart by promoting blood clotting and preventing clots from forming in the arteries. It also supports healthy heart rhythm and reduces blood pressure.
Probiotics – These friendly bacteria help your intestines absorb nutrients and protect your gut from harmful bacteria.
Omega 3 Fatty Acids – This nutrient reduces blood triglycerides, a type of fat in the blood, which can contribute to high blood pressure.
It's important to remember that supplements are not a one-size-fits-all solution. Some people will benefit greatly from taking supplements, while other people will not respond to them. The best way to get the most benefit from supplements is to talk to your doctor or pharmacist. They can help you decide which supplements are right for you.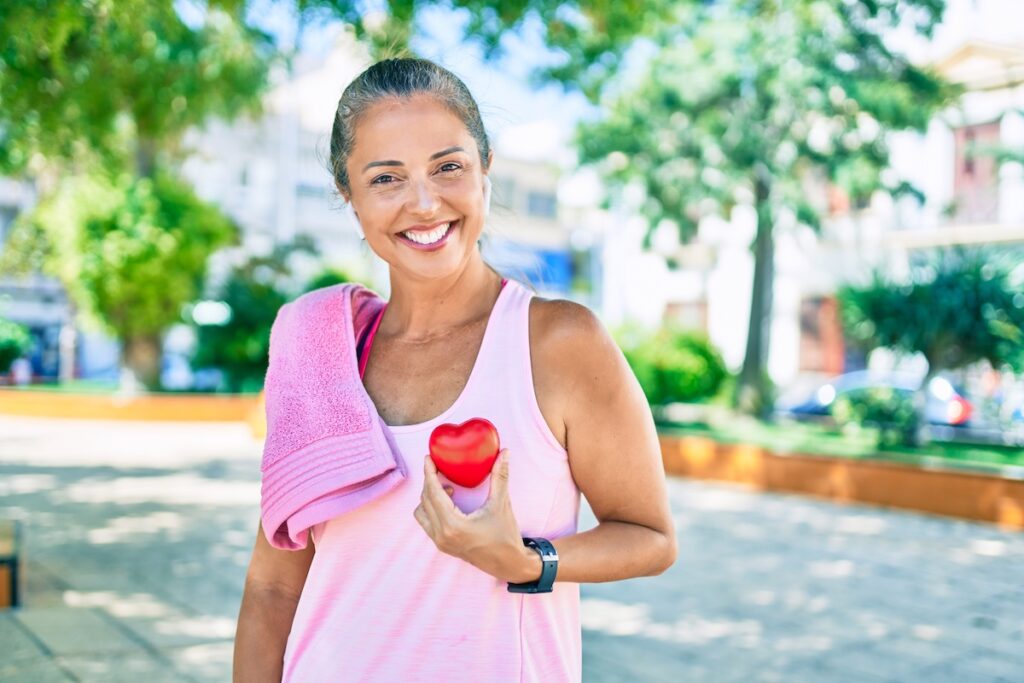 Eat Heart-Friendly Foods
It's no secret that your diet directly correlates to the health of your heart, especially in terms of clogged arteries. Healthy eating habits will improve your heart health, but what foods should you eat?
For heart health, you should focus on eating more vegetables, fruits, whole grains, and fiber-rich foods. These foods are low in calories and saturated fat. Eating a healthy, balanced diet can help you maintain a healthy weight, which is important for heart health because it lowers your risk of developing diabetes and high blood pressure.
When planning your meals avoid food high in:
Sugar- Obviously foods such as pastries, candy, and soda are high in sugar, but refined grains such as white rice, bread, and pasta are also converted to sugar in your body.
Salt- Go easy adding table salt to your food but also limit processed meats like hot dogs, sausage, and lunch meats
Saturated Fat- Butter, fried foods and red meats are all high in saturated fat which can raise your cholesterol and strain your heart.
Another important aspect of a healthy diet is portions. Studies have shown that people who eat too much food are more likely to develop heart disease. So keep your portion sizes small and make half your plate vegetables, fruits, or whole grains and the other half low-fat protein such as fish.
How to Improve Heart Health with Exercise
Many people think of exercise as just something you do to lose weight. But exercise is also important for heart health.
The American Heart Association recommends that adults do at least 150 minutes of moderate aerobic activity (such as walking, swimming, or yoga) or 75 minutes of intense aerobic activity (such as jogging, biking, or sports) each week. The goal is to increase your heart rate to an intermediate level.
If you don't feel up to doing an intense workout, don't worry. Low-impact activities such as walking are also beneficial. In addition, there are many other ways you can get moving without the need for the gym. These include housework, walking the dog, gardening, and even vacuuming.
How Does Exercise Help with Heart Health?
Regular physical activity helps to keep your blood vessels healthy by increasing blood flow throughout your body. This helps your heart pump blood around your body more efficiently, lowering your risk of high blood pressure, high cholesterol, and other cardiovascular problems.
In addition, regular physical activity can help to lower your blood pressure, which reduces the strain on your heart. It can also help to prevent heart disease.
Does Sleep Matter for Heart Health?
Yes! Sleep is important for heart health. Poor sleep can cause stress and raise blood pressure, so it's important to make sure you get enough high-quality rest.
The American Heart Association recommends that adults get at least 7 hours of sleep each night. If you struggle to get enough sleep, you may want to consider taking a natural sleep supplement such as Melatonin.
Sleep is essential for your heart, but it also helps your body repair and build muscle cells, regulates your appetite, and boosts your immune system. If you have difficulty sleeping or you feel tired throughout the day even after a full night's rest try these tips to improve your sleep quality:

Consistency is key- Aim to go to bed and wake up at the same times each day, even on weekends and holidays. This helps your body settle into a routine.
Limit naps- An occasional short nap is fine, but try to nap before 3 pm and never for longer than 20 minutes.
Watch what you consume- Caffeine, alcohol, and nicotine can all disrupt your sleep cycle.
Relax before bed- Avoid heavy meals or vigorous exercise late in the day and turn off digital devices at least an hour before bedtime.
How to Improve Heart Health: Get the Right Supplements, Exercise & Visit Your Doctor
If you have heart disease or are at risk for it, you need to take extra care of your heart health. Taking healthy supplements and eating a healthy, balanced diet can help you maintain a strong heart and avoid heart disease.
If you feel you are experiencing a heart attack, call 911 and get to a hospital immediately. If you're experiencing any of the heart disease symptoms that are mentioned in this blog, please contact your doctor for further evaluation.
Palm Harbor Pharmacy carries an array of supplements that are beneficial to heart health. Please contact us today with questions.