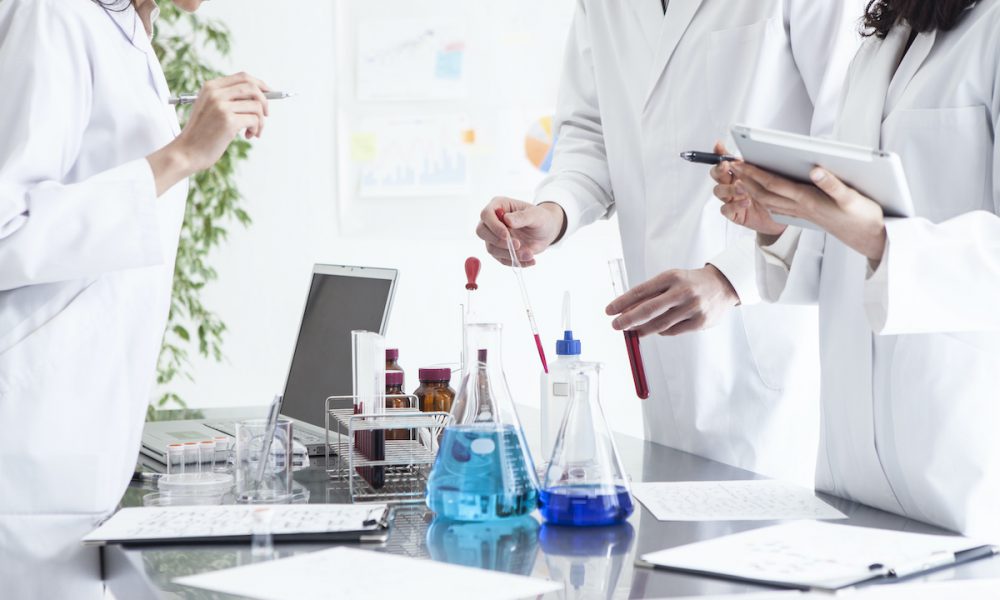 What happens when your doctor prescribes a medication for you, but you discover you are allergic to an ingredient and there isn't a suitable substitute medicine available? What if the minimum dose of a medication is too strong for you: Should you "half" a medication?
In cases like this, when a patient is prescribed a medication and the available dosage doesn't meet the patient's unique needs, a doctor will likely order the prescription to be compounded at the pharmacy. This is known as "compounding" or compounded medication. Most types of medicines can be compounded for any patient – human or animal.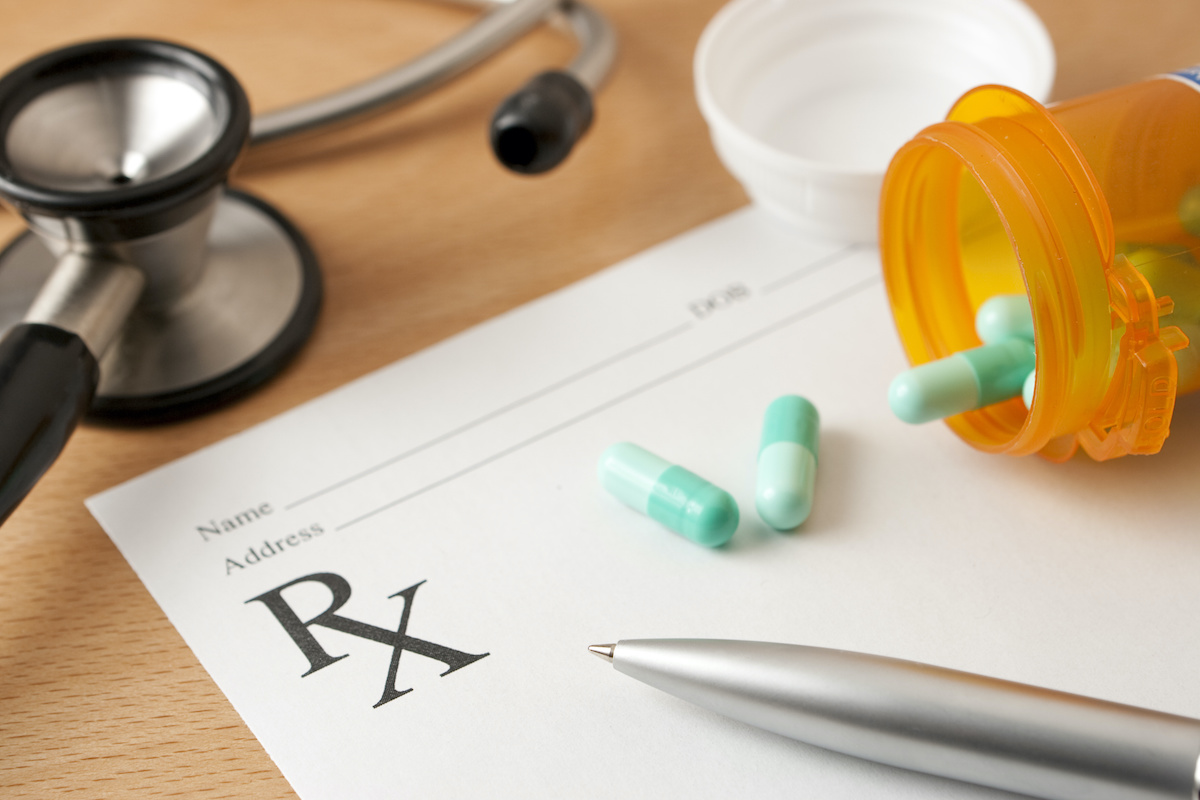 What is a Compounded Medication?
A licensed pharmacist formulates a compounded medication upon order by a licensed physician. According to the U.S. Pharmacopeia Convention (USP), compounding includes "the preparation, mixing, assembling, altering, packaging, and labeling of a drug, drug-delivery device, or device in accordance with a licensed practitioner's prescription, medication order…"
Compounding pharmacists can put medications into specially flavored liquids, topical creams, transdermal gels, suppositories, or alternative dosage forms that are more suitable for a patients' specific needs.
There are two types of compounded medications: sterile and non-sterile.
The two types of compounded pharmaceutical preparations are:
Non-sterile compounds include ointments, creams, liquids, or capsules that are applied to the body and do not require absolute sterility.
Sterile compounds include medicines used in the eye, or injected into the body/
Most pharmacies offer non-sterile compounds. Sterile compounds are primarily offered at specialized compounding pharmacies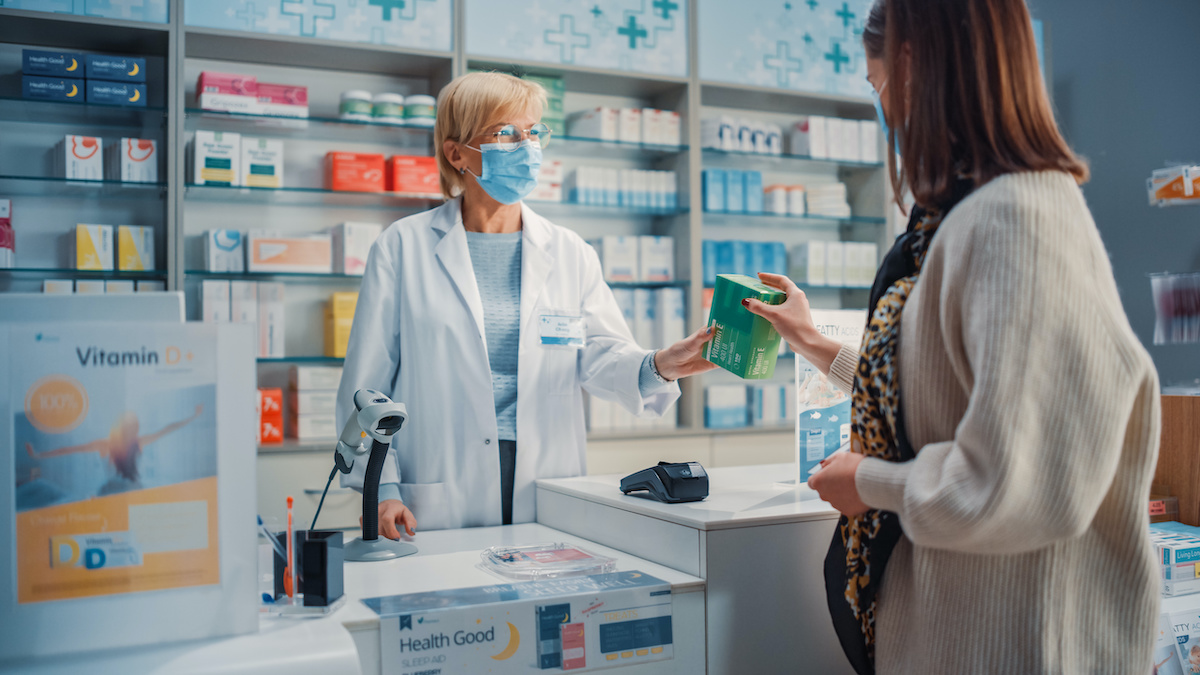 Why Would I Need a Compounded Medication?
Some of the most common reasons for compounding a medication at the pharmacy include, but are not limited to:
There is a risk for drug interaction with other medicine the patient is taking
The medication is in short supply
The medication has been discontinued
A flavoring in needed to make the medication easier to take
A custom strength or dosage is needed
The patient cannot swallow so a different delivery method is needed
The exact dose the patient needs is not manufactured by the pharmaceutical company
One of the most common reasons for compounding to be ordered by a doctor is the patient is unable to tolerate the available medication due to allergy such as dyes, gluten, wheat, or lactose. The medicine is reformulated without the allergen ingredient as long as that ingredient is not essential to how the medication works in the body.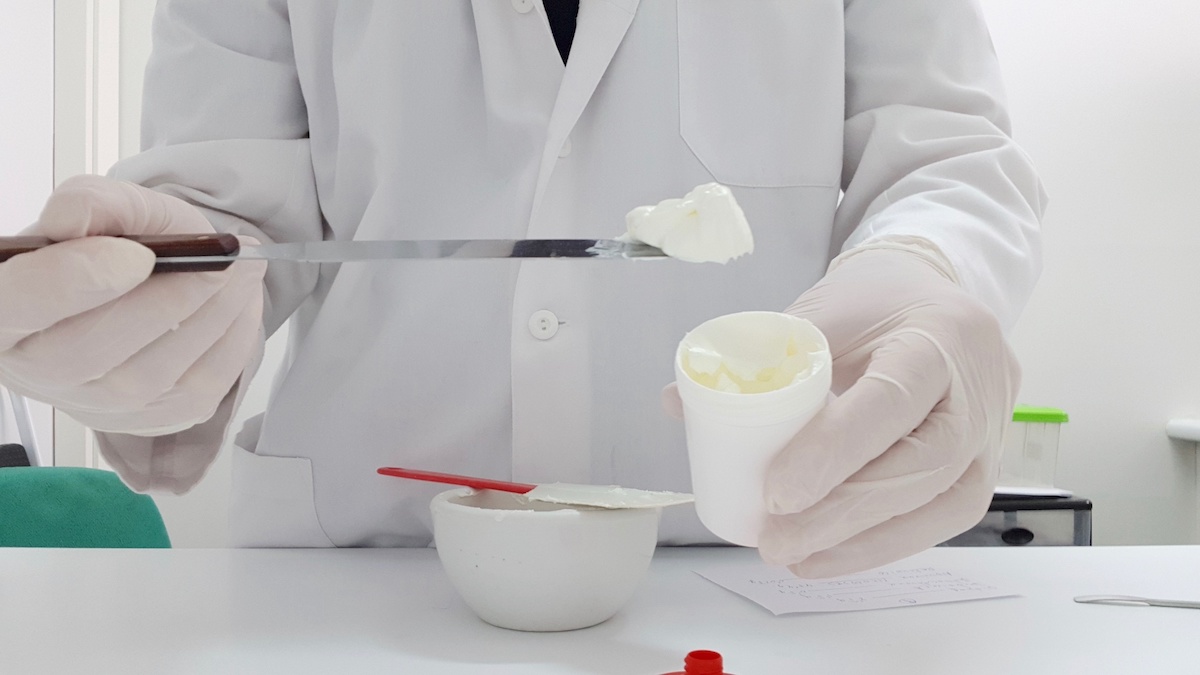 What Types of Prescriptions Can Be Compounded?
Almost any medication can be compounded. Delivery methods that are often used for compounding include:
Balms, Creams, Gels
Lollipops
Lozenges
Ointments, Powders
Oral solutions & suspensions
Sprays
Suppositories Tablets & capsules
Treat crackers for animals
Does Insurance Cover Compounded Prescriptions?
Some insurance plans do cover compounded prescriptions. Patients may be reimbursed by sending in claim forms. To be sure, contact your insurance provider about your benefits and whether the compounded medication will be covered.
Can I Request a Compounded Medication?
You can not ask your pharmacist to alter a medication. Any change, including a change to a compounded formula, has to be ordered by your doctor direct to the pharmacy. You can discuss concerns with your doctor and pharmacist. They will communicate with each other and with you about the appropriate options for the medication that you need.
Are Compounded Medications Safe and Effective?
Compounded medications are generally safe and effective for most patients who have talked to their doctor about their health and how a compounded medication can help them.
Like any healthcare profession, there are boards and governing bodies that oversee and define compounding processes according to specific standards that emphasize quality and consistency of medications produced.
If you have a concern about the effectiveness of any medication––whether commercially available or compounded––speak to your healthcare provider as well as your pharmacist so that you can make an informed decision about taking a prescribed medication..
How do I Know if My Medication is Compounded?
A physician will usually tell a patient if they are being prescribed a compounded medication. When in doubt: ask. Additionally, you can ask the pharmacist. The standard of practice is to label all compounded medications as "compounded" on the packaging.
Do all Pharmacists Provide Compounded Medications?
During pharmacy school, all licensed pharmacists learn to perform basic compounding. Therefore, most pharmacies have basic compounding tools (mortar and pestle for grinding materials, graduated cylinders for measuring liquids, balances for weighing, mixing instruments, and specialized slabs on which to work). Additionally, many states test pharmacists' compounding knowledge and skills before issuing them a license.
Pharmacists who specialize in compounding services have pursued advanced training in compounding after graduation from a pharmacy school. Currently, there are no state requirements for training and there isn't a nationally recognized "compounding specialization" for licensed pharmacists.
Out of 56,000 community pharmacies in the United States, only 7,500 of them specialize in compounding services. So, not all pharmacies are considered compounding pharmacies and not all pharmacists specialize in compounding.
The pharmacists at Palm Harbor Pharmacy are trained in compounding. They are properly licensed with the Florida Board of Pharmacy.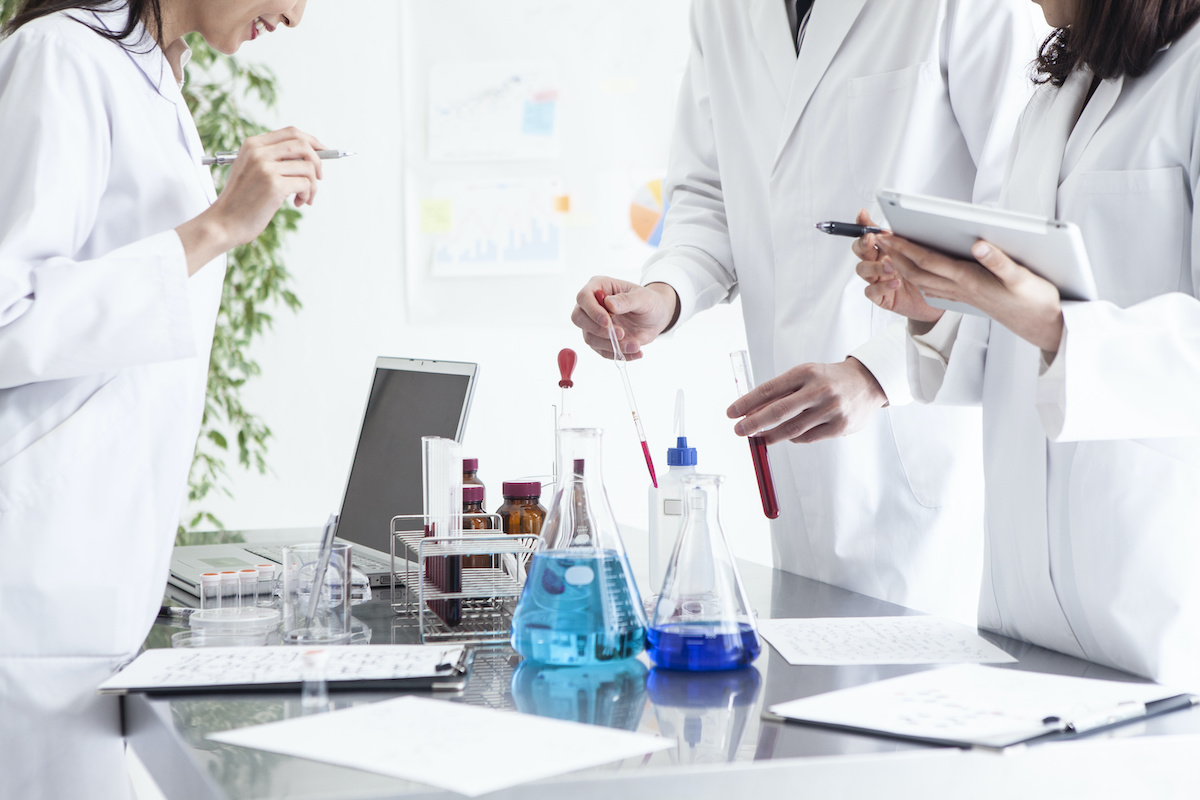 How do I Know if a Pharmacy is a Compounding Pharmacy?
To meet the diverse needs of patients who need a customized medication requires a pharmacy to invest in equipment and additional training in order to fulfill a compounding order safely and efficiently.
Pharmacists who meet the additional training requirements and who have the necessary equipment to perform the work are identified at a Compounding Pharmacy. This is usually clearly indicated in the pharmacy's signage and marketing material (on their website, for example).
If you are unsure if your local pharmacy is a compounding pharmacy, simply ask the pharmacist. While there are accreditation and registration agencies that list compounding pharmacies for each state, this type of registration is a very long, expensive and voluntary process for any pharmacy.
Some of the organizations where you can find information about compounding pharmacies include Pharmacy Compounding Accreditation Board (PCAB), Professional Compounding Centers of America, and Medisca. Palm Harbor Pharmacy is a member of both PCCA and Medisca, which are gold standards for ingredients, formulations, and clinical support.
Are Compounding Pharmacies Regulated?
Compounding practices are regulated by state boards of pharmacy. Additionally all pharmacists and pharmacies that provide compounding services are subject to oversight by federal and state authorities.
The Federal Drug Administration (FDA) has oversight for the safety and integrity of drugs/medications, which they call Active Pharmaceutical Ingredients. This applies to compounded preparations as well as drugs manufactured commercially by the pharmaceutical industry. If the compounded product is a controlled substance, the DEA has oversight of the preparation of that type of compounded product (narcotics, amphetamines, drugs for anxiety and sleep disorders, etc.)
The United States Pharmacopeia (USP) holds standards that apply to compounded preparations. USP is a private nonprofit organization that develops practice standards and defines the standards for the identity, quality, strength, and purity of drugs, supplements, food ingredients, and other compounds that may be used in preparing a compounded medication. These standards are applicable to compounding pharmacies/pharmacists.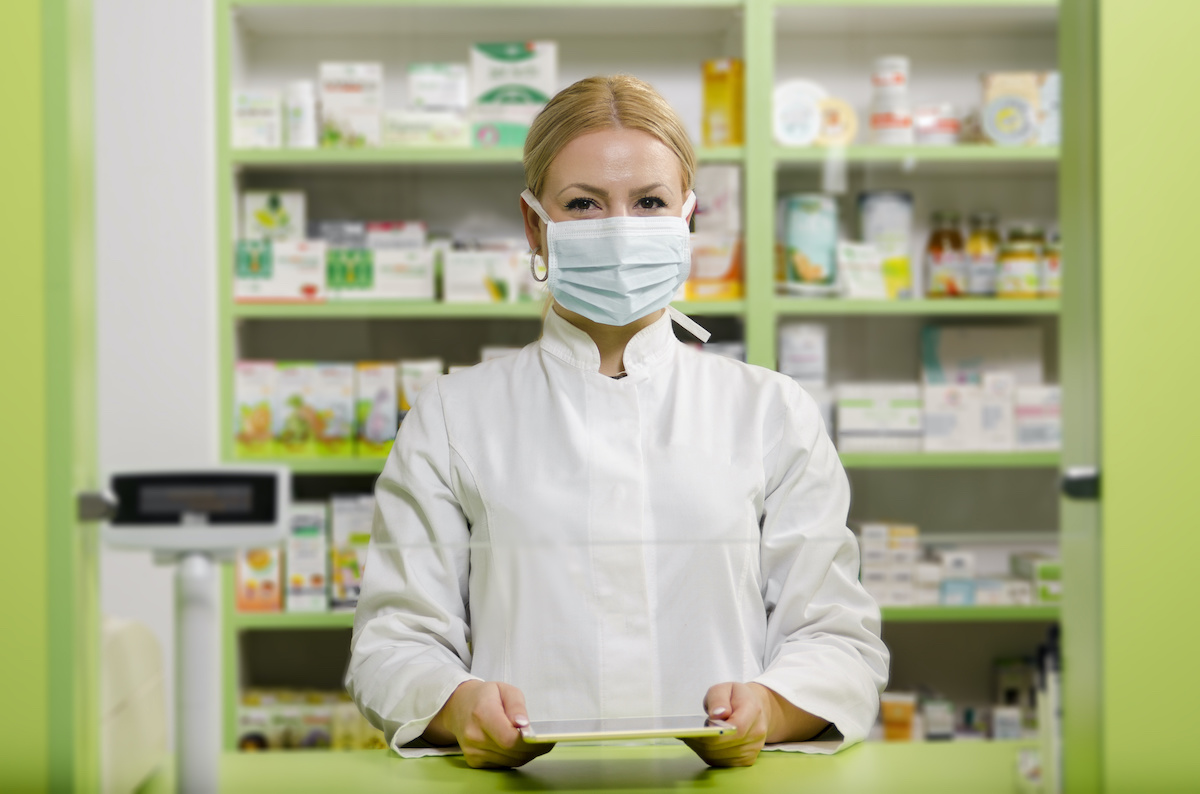 Talk to a Palm Harbor Pharmacist about Compounded Medication
Compounding requires a relationship between the patient, physician, and pharmacist. Together, they work together to provide an appropriate alternative treatment option when and if the currently available treatment options are not the best fit for you.
To learn more about our ability to customize your meds, send us a message or call the pharmacy at (727) 787-2273.
Resources
The Art, Science and Technology of Pharmaceutical Compounding (Chapter 1)
Professional Compounding Centers of America