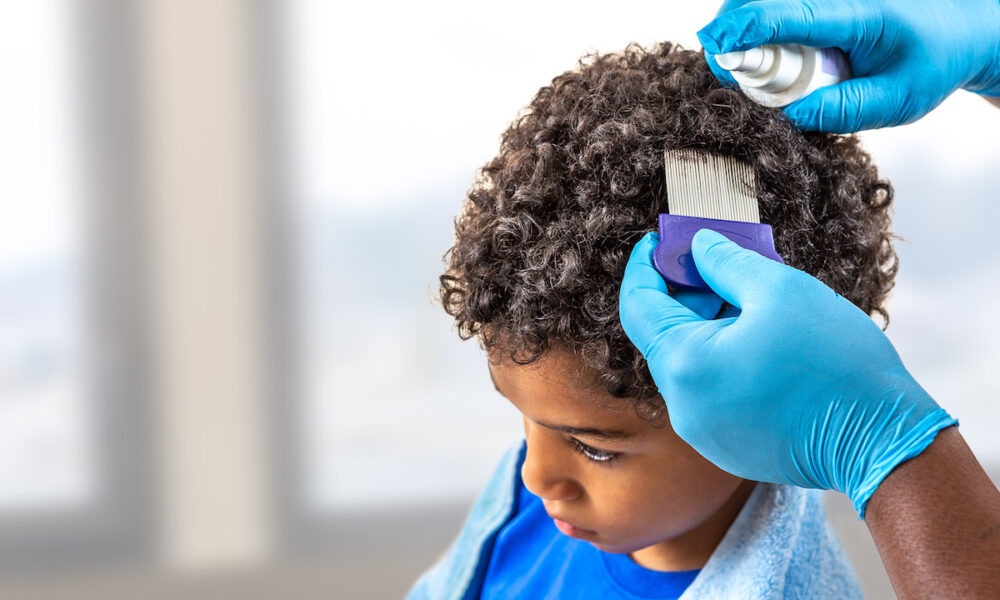 Lice are parasitic insects that feed on the blood of humans and other mammals. They cannot fly or jump, so they must crawl to get from one host to another. Lice also have very specific requirements for survival. Getting rid of lice can be quite a challenge.
Fortunately, lice don't pose a significant health risk or spread disease. However, while they're not dangerous in themselves, lice are a nuisance. They spread quickly in warm environments such as schools and sports clubs. If your child comes home from school with head lice, you might wonder what to do next. If you see visible signs of lice on their hair, there are different natural remedies that will help you get rid of them fast.
What are the Signs of Lice?
It is important to know the signs of lice in order to prevent an infestation from happening. If you notice itching, redness, or small black dots on the head of your child, it could be a sign of lice. If you notice itching on your scalp, it could also be a sign of lice.
These are the common signs that you or your child has head lice:
Itchy spots on the scalp, neck and shoulders can be a sign of lice. Scratching can result in small, red itchy spots that may become infected with bacteria.
Head lice can cause severe itching on the scalp, neck, and ears. This is an allergic reaction to head lice bites and is the most common symptom. Itching may not occur for up to 4 weeks after a person becomes infested with head lice for the first time.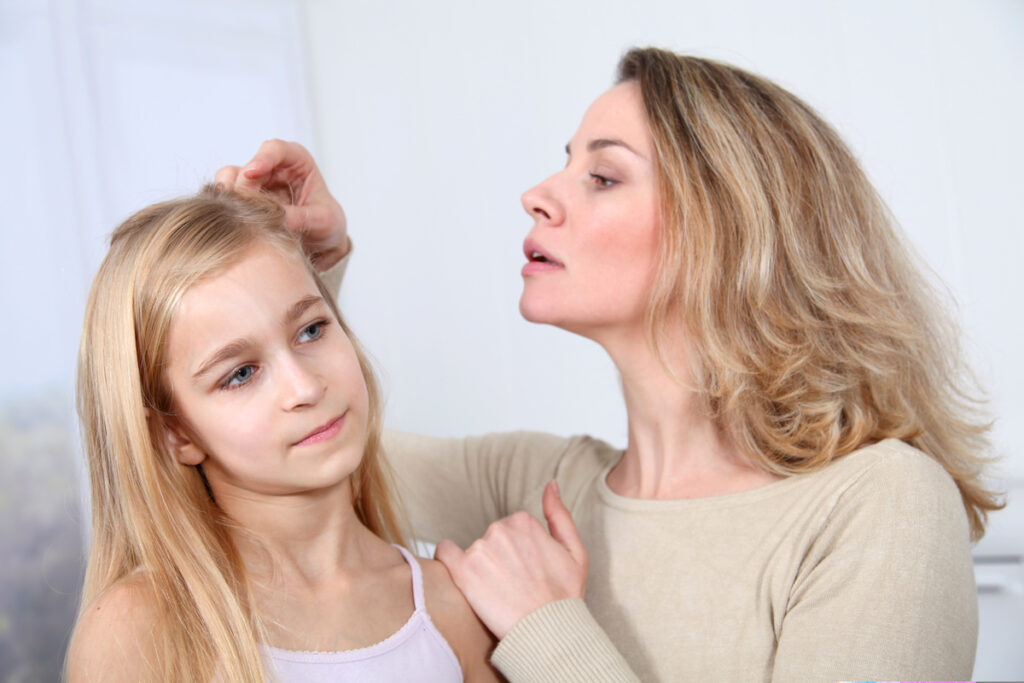 How to Look for (and Find) Head Lice
It is important to know how to recognize head lice in order to get rid of them as quickly as possible. But who is the most susceptible to a lice outbreak? Lice are common on the heads of children. However, adults can get lice also. They are most frequently found among school-aged children. This is especially true for those in daycare or in elementary school.
You can find head lice by parting the hair and looking at the shaft of the scalp. Adult lice are dark in color and are about the size of a poppy seed. You can also use a lice comb to be sure.
The truth is that it's sometimes difficult to detect lice on the scalp. This is because they are tiny, avoid light, and move quickly. You may be able to see them, but not always.
Meanwhile, lice eggs (nits) stick to hair shafts and are very hard to spot because they are tiny. They cling to the hairline and are difficult to see. Empty nits are lighter in color and farther away from the scalp, making them easier to see. They are typically yellowish-brown. However, the presence of nits does not necessarily mean there are live lice.
Now that you know how to detect lice, let's discuss how to get rid of them effectively.
Shampoos
Many people start with lice shampoo when they first detect lice. You just apply the shampoo to the scalp and leave it in for about 10 minutes. If you do not allow the shampoo to sit for long enough, it won't kill the lice.
Shampoos containing pyrethrins or permethrins kill lice on contact. Keep in mind that lice shampoo may only kill adult lice. Nits can often survive lice shampoos.
Food-Grade Diatomaceous Earth
Vinegar and food-grade diatomaceous earth are both powerful ways to kill lice. For diatomaceous earth, consider the following mixture:
Massage this mixture deep into the scalp and leave it overnight. The diatomaceous earth will dry out the lice's exoskeleton.
Mayonnaise
This is a time-consuming process, but some people like to try mayonnaise to get rid of lice. If you want to use mayonnaise on your scalp to get rid of lice, consider the following steps:
Make sure to thoroughly coat your child's hair including the scalp with mayonnaise.
Cover the head with a shower cap or plastic shopping bag.
Make sure the shower cap fits snugly around your head and neck base.
Ensure the plastic bag is free from any holes or tears, and that there is as little air as possible inside it.
Pull it snug from the back of the neck, around the ears, and tie it in a knot at the forehead.
You must wait eight hours for the mayonnaise to set on your head.
Keeping an eye on your child to make sure he doesn't remove or loosen the cap is crucial.
It is imperative that the cap remain airtight throughout the eight hours in order to succeed. 
Nix Lice Kits
While some home remedies may work, the truth is that you may need a more advanced intervention. When it comes to getting rid of lice, Nix lice kits can do the trick.
The Nix® Complete Lice Treatment Kit includes everything you need to remove lice from your life in three simple steps:
1) treatment with shampoo
2) removal of lice from hair
3) lice killing spray for home use
Nix comes in one simple and efficient package, available at Palm Harbor Pharmacy. Nix® delivers all the lice treatment products and information necessary to kill off lice from every member of the family.
If you have questions about how to use Nix® Complete Lice Treatment Kit, please call us or stop by the pharmacy for help.
Important Tips for Getting Rid of Head Lice
It's important to know how to effectively get rid of head lice. If you do not properly use head lice treatment, you or your child will continue to suffer from lice.
Your physician and pharmacist must advise you on the correct dosage of any lice medication. Using lice drugs improperly or in excessive amounts can be hazardous.
Avoid getting any of the medications listed into the eyes. Wash your eyes immediately if this happens. 
You should not use the same medication more than 2-3 times on a person who is infested if the medicine is not working. It might be that the medicine was used improperly or that the person has developed resistance to it. Always seek your physician's advice if this occurs. He or she may prescribe an alternative treatment.
It is not advisable to take more than one lice treatment at the same time unless your physician or pharmacist advises you to do so.
Rinse all topical pediculicides from the hair over a sink rather than in the shower or bath to limit skin exposure and to minimize absorption. Using warm water rather than hot water is advised.
It's Time to See Your Family Doctor When . . .
It is crucial to see a health care provider before beginning treatment. If you suspect that you or your child has lice, please contact your family doctor or pharmacist. They can help search your scalp to detect signs of lice. This can also help you get an effective treatment that properly eliminates every stage of the lice lifecycle.
Conclusion
When your child comes home from school with head lice, you can try a number of remedies to get rid of them. Lice shampoos are a good option to start. However, the Nix® Complete Lice Treatment Kit is quite effective. Contact us today at Palm Harbor Pharmacy when you have questions or concerns about lice. We can also answer your questions about the Nix® Complete Lice Treatment Kit.