Palm Harbor Pharmacy Provides Transport Chairs
Mobility issues can be temporary or permanent. No matter the cause of immobility, it can have a negative impact on a person's quality of life. However, transport chairs can bring mobility and dependence to the elderly or injured. This type of Durable Medical Equipment (DME) can make a big difference in going to the doctor's office, grocery stores and more.
Do You Need Transport Chairs?
There are several reasons why you may want to buy a transport chair. For example, they may help you stay in your home as you recover from an illness or injury. They may also be helpful when you need to travel long distances, or even locally for your weekly grocery trip. 
In addition, they can make it easier for you to get around when you have arthritis or other conditions that make it difficult to walk. Here are some considerations to think about when you are choosing a transport chair:
To find the right chair for your needs, consider your budget and what you'll be using the chair for. 
Keep in mind how often you plan to use the chair and how comfortable you want to be while using it. 
Finally, consider which features are important to you, such as whether the chair folds up for easy storage or is lightweight enough for carrying around. 
The Importance of Mobility for Daily Living
In order to live a healthy and fulfilling life, you must be able to take part in daily tasks and activities. Mobility and independence is important for the following reasons:
Daily living is an essential part of life and includes things like eating, drinking, dressing, bathing, housework, and other self-care tasks. 
Immobility can negatively affect your ability to perform basic tasks. 
Reduced mobility can lead to social isolation, depression, and a loss of independence. 
If you have difficulty standing for long periods of time, you may be unable to hold a job.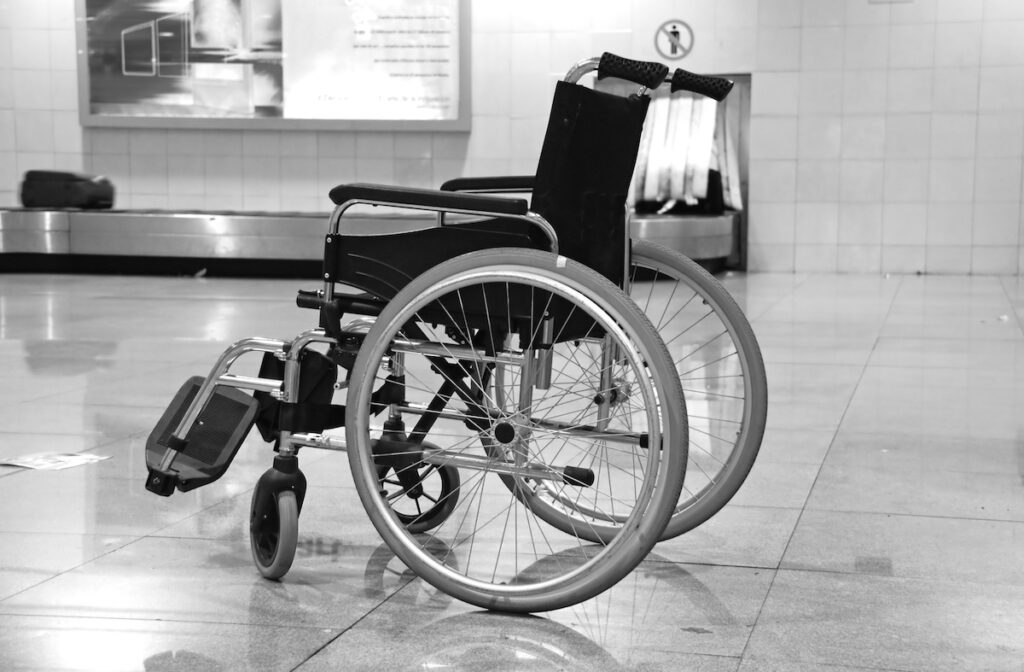 Contact Palm Harbor Pharmacy for Transport Chairs and Durable Medical Equipment
Transport chairs are useful devices that can help people with mobility issues get around and maintain independence. Lightweight and compact, this equipment is easy to carry from one place to another.
Do you have questions about transport chairs? Stop by the pharmacy or contact us today for assistance.