Palm Harbor Pharmacy Offers KN95 Masks
KN95 masks are a critical piece of personal protective equipment. Their primary use is to reduce the chance of contracting or spreading viruses. Reduced exposure to airborne contaminants through the use of an appropriate face mask is an effective way to decrease the risk of contracting or transmitting a variety of viruses. This is also true for COVID-19, and you can find a range of COVID-19 products from Palm Harbor Pharmacy.
Some customers may wonder about the difference between the KN95 mask and the N95 mask. The KN95 mask is the China standard and the N95 mask is the U.S. standard. However, both offer ample protection against viruses.
If you need assistance in selecting the right mask for you, Palm Harbor Pharmacy is here to help. Our staff can help you choose the best mask that is the most beneficial for your lifestyle.
Do You Need KN95 Masks?
KN95 masks are useful as part of a pandemic (and even post-pandemic) preparedness plan. If a virus emerges and begins spreading rapidly, healthcare workers will be among the first to experience an increase in cases. This applies to influenza and many other viruses that are a threat today.
With the right protective equipment, the public can reduce their risk of transmission and remain healthy while treating others.
Those who may benefit from wearing a KN95 mask include:
Healthcare workers
Elderly
Those with weakened immune systems
People who want extra protection during cold and flu season
Why is Protection Against Viruses Important?
The most common viral threats in recent history have been the Influenza virus and the SARs virus. These viruses can be problematic for people from all walks of life, as they are easily transmissible. Influenza viruses are common and can lead to serious complications or death. 
By wearing a KN95 mask, you'll provide important protection and prevention in terms of:
Potentially reducing the spread of viruses
Provides more protection against small particles in comparison to thin cloth masks or homemade masks 
Masks can help protect you from contracting viruses
Masks provide a barrier to viruses that cause illness. When you are exposed to airborne droplets from sneezes or coughs, particles may enter through your nose or mouth. This results in illness. 
In addition, when you are ill, you may have less immune system activity. This means that your body can't fend off viruses as efficiently. It can make you more susceptible to infection. For these reasons alone, it is important to wear a mask when you are sick.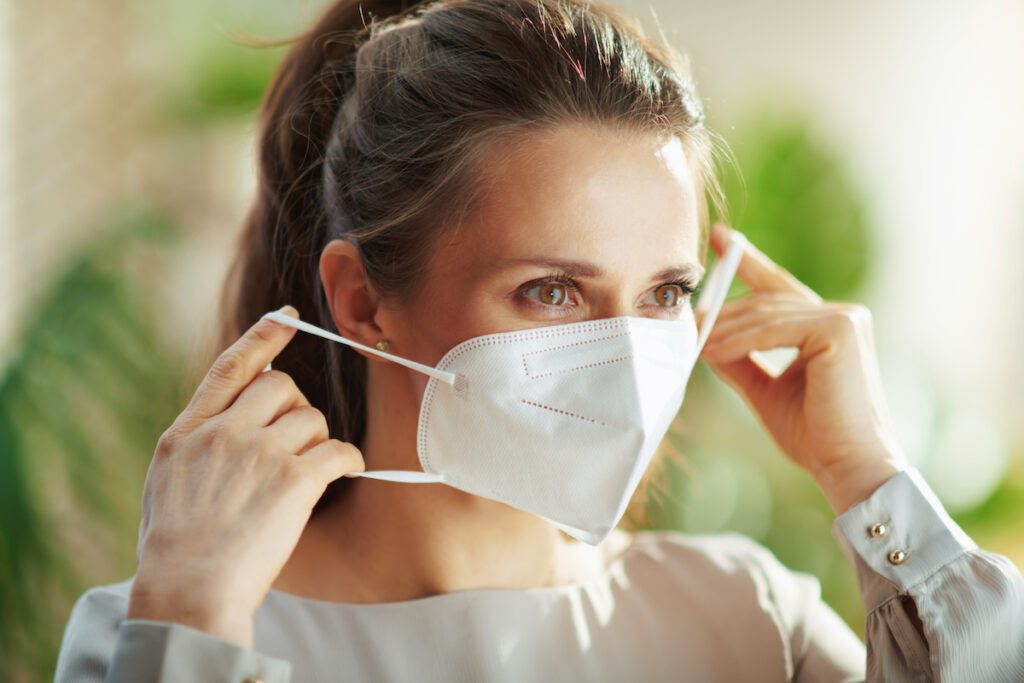 Visit Palm Harbor Pharmacy for KN95 Masks
Beware that fake KN95 masks are floating around online. These masks do not provide the proper protection and manufacturing of an authentic KN95 mask. If you have any doubt about the mask you are choosing to buy, trust our inventory at Palm Harbor Pharmacy. Our masks meet the standards of KN95 masks, keeping you properly protected.
Have questions? Contact our pharmacy staff today to schedule a time to come by Palm Harbor Pharmacy.