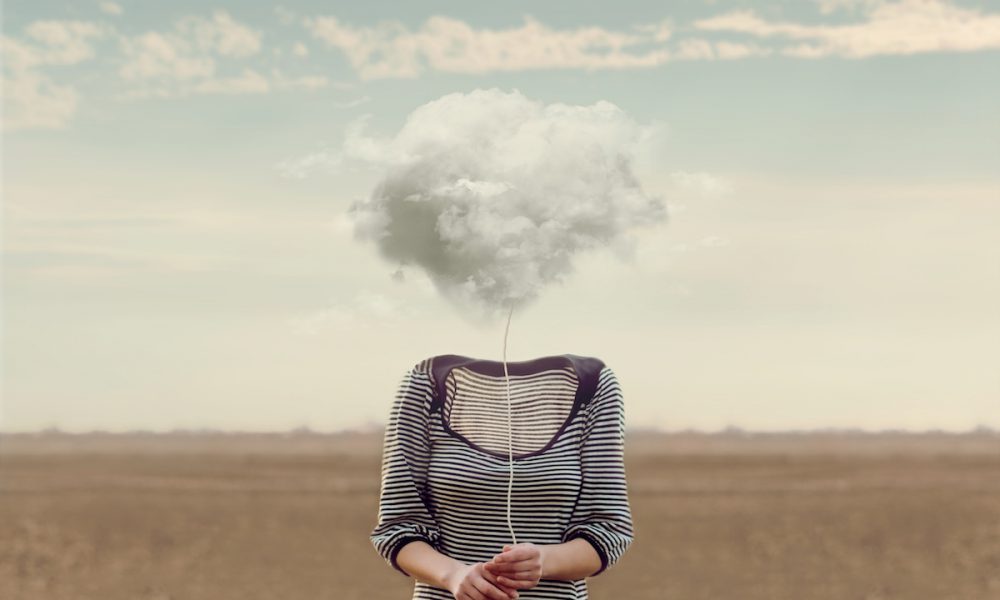 Are you battling brain fog? Most of us experience brain fog at some point in our lives. It can be a slightly unpleasant experience that affects our thinking and mental clarity, but it's temporary.
However, some of us suffer from brain fog much more than others. If this is the case, how do you get rid of brain fog and improve mental clarity?
The good news is that there are ways to make brain fog go away, or at least diminish the likelihood of it disrupting your everyday life.
First, let's define brain fog so we can understand exactly what it is.
What is Brain Fog?
Brain fog is not a medical condition. There are also no medical tests that can diagnose brain fog and it does not appear on any type of X-ray or MRI scan.
So, how do you know you have brain fog? It's essentially the feeling of being spaced out. You will feel sluggish and fuzzy, and it affects your mental clarity. You may also have a difficult time remembering things.
While brain fog isn't a major concern on its own, it can signify other underlying medical conditions—but not always. Sometimes a change of diet can alleviate symptoms.
The cognitive functions that may prove difficult with brain fog include:
Multitasking
Remembering things
Following conversations
Mental exhaustion
Paying attention to things around you
Focusing on a single thought or idea
What Causes Brain Fog?
The answer to this is different for everyone. There are a variety of different things that may be causing brain fog, including but not limited to the following:
Stress
If you are under a lot of stress, it is not unusual to experience brain fog. This is because chronic stress increases blood pressure. Meanwhile, you'll probably experience a lot of mental fatigue. Chronic stress is taxing on your system which causes your brain to overload. When you reach this level of stress, brain fog can occur.
Lack of Sleep
Are you getting enough shuteye at night? If not, you can experience brain fog from lack of sleep. When your brain is overtired, the brain cells are unable to communicate efficiently. It results in mental lapses along with fuzzy thinking and—you guessed it—brain fog.
Changes in Hormones
If you recently had a baby or you're entering menopause, you may experience brain fog. This is because fluctuating levels of progesterone and estrogen change during pregnancy. This not only will affect your memory and result in short-term cognitive impairment.
Meanwhile, a drop in estrogen during menopause can create problems with brain fog, including forgetfulness, poor concentration, and cloudy thinking.
Diet
Remember that we mentioned how diet can affect brain fog? This is certainly the case when you have low levels of Vitamin B-12. Vitamin B12 is responsible for healthy brain function.
Meanwhile, food allergies and sensitivities can also lead to brain fog. If you have sensitivities to some of the following, it may be the problem behind your brain fog: aspartame, peanuts, dairy, and MSG. You may want to slowly eliminate food from your diet and slowly reintroduce potential trigger foods. It is also not a bad idea to get a food sensitivity test to determine if there are any underlying issues.
Medication
Have you started a new medication lately? This can also be one of the driving issues behind your brain fog. If you especially notice brain fog happening after you take medication, you need to talk with your pharmacist or family physician. Some medications have known side effects of brain fog. One of the fixes is to lower your dosage, or you may even want to switch to another medication entirely.
In addition to medication, brain fog can happen with cancer patients receiving chemotherapy. It is also known as chemo brain.
Mental Health Conditions & More
Unfortunately, there is a slew of medical conditions that can lead to brain fog. This is because symptoms such as fatigue, inflammation, or changes in blood glucose levels result and mental fatigue. With the combination of these symptoms, brain fog can easily occur.
Meanwhile, people with fibromyalgia also experience a level of brain fog on a daily basis.
Otherwise, this is a list of medical conditions:
Depression
Anxiety
Diabetes
Anemia
Alzheimer's
Hypothyroid
Arthritis
Lupus
MS
Keep in mind that even dehydration can cause brain fog.

How do You Diagnose Brain Fog?
We mentioned that there is no single diagnostic test for brain fog. However, with the other health issues associated with the symptom, your family physician may want to do a physical exam. They also may want to ask you some questions about your mental health, diet, exercise habits, and current medications.
If your brain fog interrupts your daily life or worsens, you certainly should seek the advice of your family doctor. They may want to conduct a blood test and look for problems such as nutritional deficiencies, inflammatory diseases, abnormal glucose levels, and even infections. Another area to look into is poor kidney, liver, and thyroid function.
The next steps will depend on the results of these tests. Your doctor may want to investigate further with MRIs or CT scans. A sleep disorder may be another underlying condition that is causing your symptoms, where a sleep study may be necessary to detect the source of your brain fog.
If you suspect that food sensitivities are the root cause of your brain fog, start by keeping a food journal and considering a food sensitivities test.
Gaining Mental Clarity when You Have Brain Fog
When you have a serious case of brain fog, it might feel next to impossible to achieve mental clarity. The good news is that there are many ways that you can help yourself not only get rid of brain fog, but prevent it from happening in the future. Keep in mind that the success of relieving brain fog depends on the underlying cause of the issue.
Get Good Sleep
If you are suffering from frequent brain fog, one place to start is your sleeping habits. Are you getting a full 8 hours of sleep each at night, at a minimum? Those with sleep disorders or parents with a new baby may have a problem in this area. If you have a sleep disorder, you believe that you may have one, it's important to seek treatment. This is important to help you alleviate brain fog.
Otherwise, keep a sleep journal. Make note of how well you slept and the levels of brain fog that you have each day, noting if there are any patterns.
Consider Supplements
We mentioned that Vitamin B-12 helps improve brain function. If you are having issues with brain fog and mental clarity, try taking a vitamin B-12 supplement. A lack of vitamin B-12 can also lead to depression, anxiety, and memory problems. Although vitamin B-12 deficiencies are rare, taking a multivitamin each day can help you feel your best.
Tweak Your Diet
Did you know that there are trigger foods that can make brain fog worse? Dairy is a big culprit when it comes to brain fog. Since this is a problematic food source for some people, you can begin by cutting out milk, yogurt, cheese, and other products to see if there is a difference in how you feel.
What other foods contribute to brain fog problems? Other common culprits include artificial sweeteners, alcohol, and processed meats (lunch meats).
Get Regular Exercise
Regular exercise brings a better sense of well-being. While it can help improve your mood, it can simultaneously improve mental clarity. This is especially true when you are trying to alleviate symptoms of mental health conditions such as depression and anxiety. You may notice that brain fog disappears during exercise or becomes less frequent.
What to do if You Have Brain Fog
If you're battling problems with brain fog, know that there is relief available. The first step is to schedule an appointment with your family doctor to ensure there are no underlying health conditions. Meanwhile, you can start taking steps yourself such as keeping a food and sleep journal.
If you have questions or concerns about the medication you are taking and brain fog side effects, we are here to help. Please call us or stop by the pharmacy with questions.