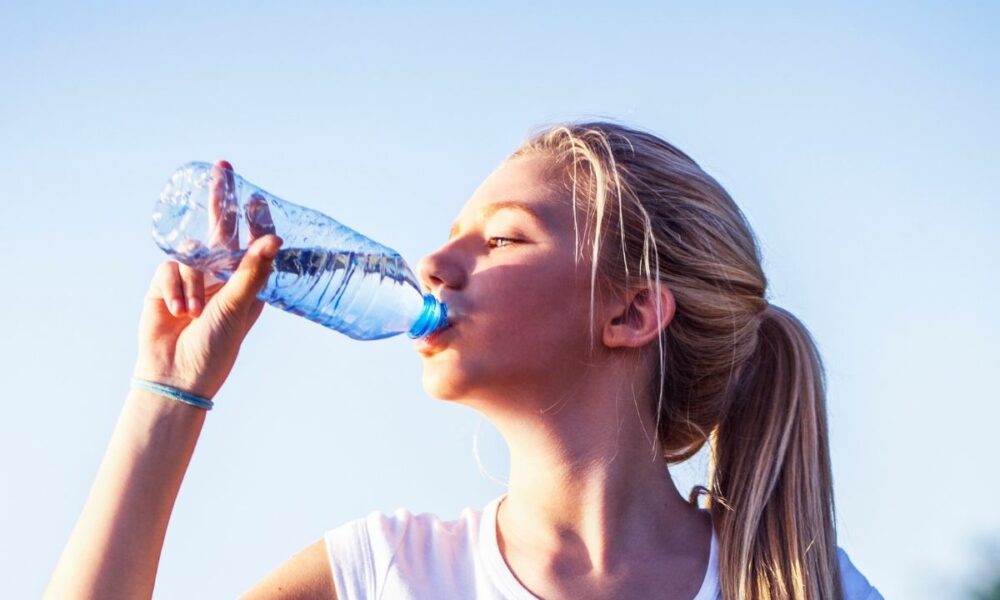 At the turn of a new year, many of us want to become better versions of ourselves. We don't just want to change our lives; we want to be better versions of who we are now. One major focus with this journey starts with New Year health resolutions.
As we turn the calendar to 2022, many of us want to lose weight, get stronger, fitter, and feel great. While it's tempting to go all-out with lofty goals, sometimes the best way to success is to start with New Year health goals that anyone can do.
From your friends at Palm Harbor Pharmacy, here are some of the best health resolutions that anyone can do.
Schedule an Annual Checkup with Your Doctor
When was the last time you got a checkup from your family doctor? Getting an annual checkup is important for a variety of reasons. Best of all, it's one of the New Year health resolutions that anyone can do.
It's also one of the easiest to stick with, too, because it's easy to schedule an annual exam. It doesn't take a lot of hard work, and you don't have to go to great lengths or exert yourself. Although your annual checkup might not seem like the most interesting or exciting part of your New Year health resolutions, it's a very important step to take.
What to Focus on During Your Annual Checkup
Your doctor will review your medical history, make sure you're up to date on vaccinations, and check for other conditions and diseases that may be present.
If you want to make sure you're on the right track with your New Year's resolutions for your health, establishing an annual schedule for checkups is a great place to start. You can also talk about New Year health resolutions during your visit.
Remember, if you plan on undertaking physical fitness as a New Year health resolution, it's important to speak with your family doctor first.
Install and Use a Water Tracking App
Nearly every living creature on earth needs water to survive. Even with our best intentions, it's easy to forget to consume the water we need each day. In fact, over 50% of adults in the US don't get enough water each day. The good news is that a water tracking app can help keep you on track with water intake.
It's no secret that drinking water is important for your body, both inside and out. The benefits of staying hydrated with water include:
Regular flushing of the kidneys
Aids in healthy digestion
Improved circulation
Improved immune function
Reduced risk for certain diseases
Helps to build and maintain lean muscle mass
Aids in the growth and repair of cells
Choosing the Right Water Tracking App
There are many free water tracking apps available, and most of them allow you to add your own water intake goals. Water tracking apps also vary widely in design and features, but they usually share these features:
• A water intake goal. This is usually the amount of water you want to drink each day.
• An easy way to track your daily water intake. Some apps can show you how much water you've consumed each day. Others track your water intake automatically.
• A way to stay motivated, such as using a rewards system for drinking enough water.
Need some direction for a water tracking app? The two most popular water tracking apps are WaterMinder and Daily Water.
Get a Pillbox
Are you struggling to remember to take your daily medications? Using a pillbox is one way to keep your medication in order for each day. This can be an effective way to ensure you are taking your medication on time and are on top of your health.
A pillbox is a container that holds a day's worth of pills. The container is divided into each hour of the day. Depending on the type of pillbox you have, you could have six compartments (one for each hour) or twelve (one for each half hour within the hour). You could also have 24 compartments.
Either way, this is another easy New Year health resolution that anyone can do.
Move a Little Each Day
While some of us have very ambitious fitness goals such as running a marathon, even small goals can make a difference. With this resolution, consider making the goal to move a little each day. This doesn't have to be a cardio session unless you want it to be!
One sensible place to begin is with a daily walk. You can do this any time of day, including after dinner or when you wake up in the morning. If you're feeling ambitious, use a pedometer to track how many steps you take, or check out an app such as Map My Walk to keep track of your daily steps.
If you're feeling up to it, you can begin to add more movement throughout the day. Take the stairs instead of the elevator.
Take a Deep Breath and Relax
Are you ready to build in some relaxation time in 2022? Remember that relaxing is essential for your body as well as your mind. Whether you choose to exercise or stretch, build in a relaxation time as well. This is usually described as deep breathing.
In fact, there are so many ways to relax that you can come up with something that works for you. You could try a guided relaxation session or a visualization. You could even just sit quietly with your eyes closed.
Deep breathing is also another great way to relax. Breathe in through your nose and count to ten as you breathe in. Hold the breath for a moment and then count to ten as you breathe out through your mouth.
You can also try aromatherapy. Aromatherapy is something that you can do at home or use in a spa.
You put a little of the scented oil on a tissue or in a burner and the smell helps to relax you.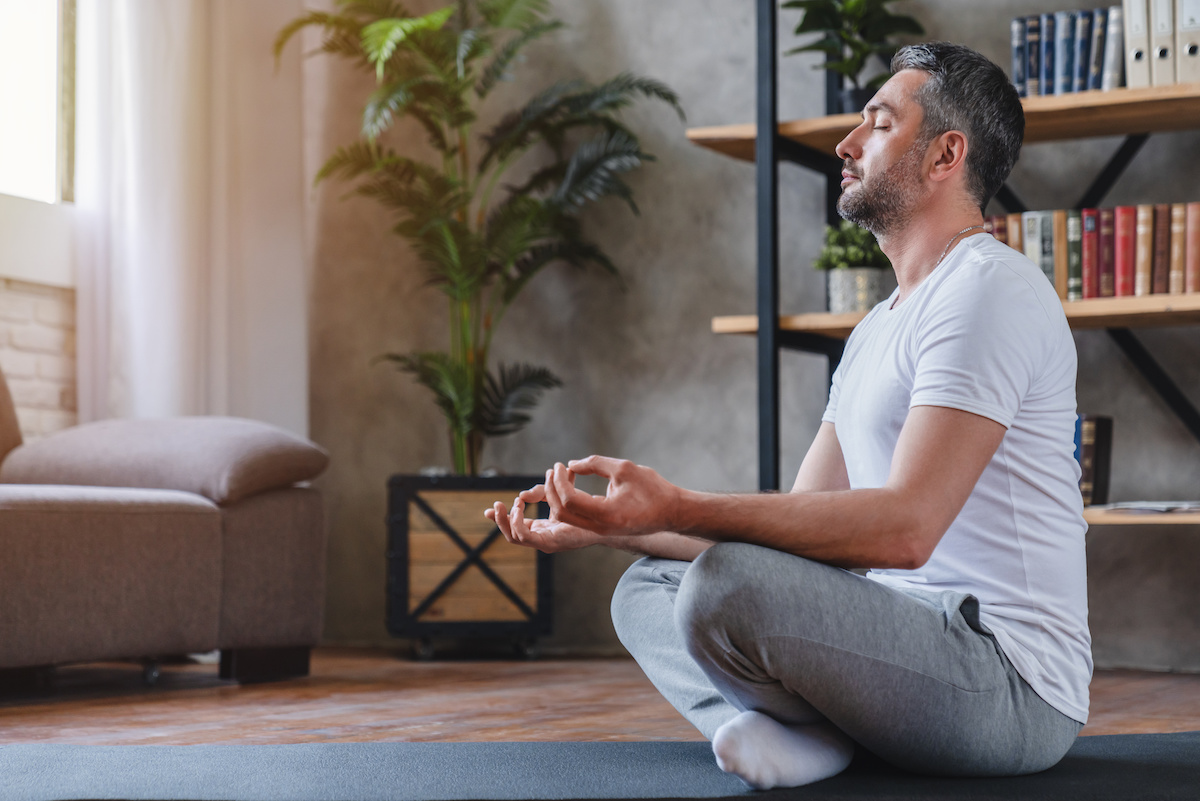 Make Refills Easy: Subscribe to SyncRX and Palm Harbor Pharmacy
Tens-of-millions of Americans take 3+ medication prescriptions per day. Whether you have one medication that you take or many, refilling your monthly prescription sometimes feels like a burden.
When you are looking to save time in the new year, consider SyncRx. Palm Harbor pharmacy handles the process of refilling medications on your behalf, including making calls to your doctor, resolving insurance issues, and ensuring there is no gap in waiting for your prescription refill.
How Does SyncRX Work?
Each month, Palm Harbor Pharmacy provides one free delivery or mailing for your medication. This plan works for both patients as well as caregivers!
To make sure that you never miss a dose, all you have to do is:
Bring your prescriptions, vitamins, and supplements to your pharmacist.
A pharmacist will synchronize all prescriptions so that all prescriptions will be filled on the same day of the month.
We will communicate with the doctor to make sure all dosages are accurate and current.
Coordinating with the insurance company is our team's responsibility.
The pharmacist will then contact the patient once a month to see if any changes need to be made, if there are any side effects, or if there are any you no longer need.
Every month, your prescriptions are ready for pick-up or delivery, so you never run out.
Click here to learn more about Palm Harbor's SyncRX refill subscription.
Happy New Year from Palm Harbor Pharmacy
No matter what New Year health resolution you choose, the team at Palm Harbor Pharmacy wishes you a safe and happy 2022!