Are you a consumer who is curious about CBD products? Maybe you want to know how CBD products work. Perhaps, you want to know if there is a CBD product that might be helpful for a health issue you are experiencing. These, and many other questions about CBD products sold in Florida can be hard to answer amid an influx of confusing information. Palm Harbor Pharmacy is here to help you understand the key concepts and misconceptions surrounding the safe and effective use of CBD products.
Your CBD Questions, Answered by Pharmacists
As pharmacists, we are uniquely positioned to answer many of your essential questions about CBD products. It's a big topic that, currently, evolves as new research, information, and educational resources become available for health and medical professionals. What we present in this post covers the basics. We encourage you to bookmark this page and check back for follow-up posts, too. As always, you can always stop by Palm Harbor Pharmacy or contact us to have your questions answered by our friendly and knowledgeable staff.
Common Questions About CBD
What is CBD? What is THC?
How effective is CBD without THC?
Is CBD legal and regulated nationally or in Florida?
Which agencies govern CBD?
What does "medical grade" or "prescription" CBD mean?
What is the difference between CBD and THC?
CBD is the abbreviation for cannabidiol, one of the many cannabinoids, or chemical compounds found in marijuana and hemp. In fact, cannabidiol is the second most prevalent active ingredient of cannabis (marijuana). The most active and well-known ingredient found in cannabis is Tetrahydrocannabinol (THC), which is the chemical that produces a "high." The mind-altering properties of THC are released when the heat is added to the product through smoking or ingesting. CBD, on the other hand, is not psychoactive so it does not produce a "high."
Hemp vs Marijuana Plant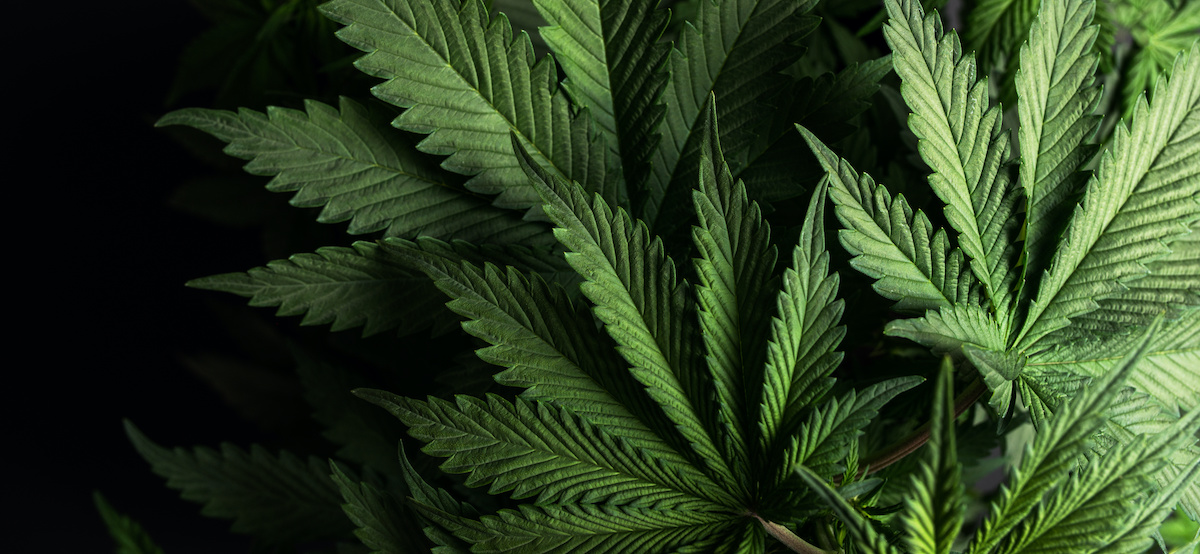 Hemp plants and marijuana plants are both the same species–think of them as plant cousins. Legally, hemp is defined as a cannabis plant that contains 0.3 percent or less THC, while marijuana is a cannabis plant that contains more than 0.3 percent THC. CBD can be derived from both hemp and marijuana plants.
To be clear:  Hemp is a more regulated and ethically farmed product, where marijuana is sometimes cultivated to increase THC levels. In the United States, the Food and Drug Administration (FDA) has federal oversight of hemp plants, which are legal under the Farm Bill, as long as they contain less than 0.3% THC.
Is CBD effective without THC?
This is a complex question to answer than you might think. CBD products containing THC may be more effective, but this would depend on a great number and greatly varied set of health, medical, and personal variables. These variables include, but are not limited to age, sex, health status, lifestyle habits, dietary habits, type of health condition and extent of the condition, history of medical conditions, and so forth. Also, to date not all states have legalized CBD products, with or without THC.
Is CBD legal and regulated nationally or in Florida?
Palm Harbor Pharmacy​ suggests you investigate​ any state's law​s where you intend to use CBD oil and products. This is very important to do when planning travel as you may not be able to cross state lines with a CBD product.
As of this writing, there are 4 very important facts for you to know:
Hemp-derived CBD products with less than 0.3% THC are legal federally, but are not legal under some state laws.
Cannabis-derived CBD products, on the other hand, are illegal federally but legal under some state laws.
The FDA has not approved nonprescription CBD products.
new drug codes for mariuana extract
To learn more about legal and regulatory matters, visit the FDA information page for CBD products.
In Florida, the following is legal in regards to CBD products:
Patient Registry or ID Cards
Dispensaries Allowed
Use for Specified Conditions
From harvest to product marketing, Florida CBD regulations and laws are evolving. You might also refer to the federal report that clarifies the issues surrounding CBD regulation, from harvest to product. It also provides helpful illustrations. Questions about Florida hemp and CBD can be directed to the Florida State Agricultural Department at cannabis@FDACS.gov. We also suggest becoming familiar with Florida statutes regarding CBD.
What is meant by "medical-grade," "pharmaceutical-grade," and "prescription" CBD?
First, understand that every state, including Florida regulates which medical conditions are cleared for use of CBD products with a prescription written by a licensed medical doctor. This changes as new safety and efficacy dates come out of clinical trials and as that data is validated and proven reliable over time, guidance is established for prescribing.
"Medical-grade" is an unregulated marketing term. Just because a product of any kind is described as medical-grade, it does not mean it is backed by clinical, medical research. It could mean it is sold at an establishment that operates under a licensed physician/medical doctor work or where licensed medical doctors are board members or consultants. The term is usually seen on skin care products but has been used on CBD products. It has nothing to do with regulatory practices or quality control. It is quite a murky topic.
"Pharmaceutical-grade" is typically used in regard to health and nutrition supplements, so you may see it on CBD products that are sold as such. However, strictly speaking, pharmaceutical-grade refers to a substance (e.g., an active or inactive drug, biologic, reagent, etc., manufactured under Good Manufacturing Practices (GMP) and which is approved, conditionally approved, or indexed by the FDA, or for which a chemical purity standard has been written or established by a regulatory agency.
Second, Florida also regulates the dispensaries that carry CBD/marijuana products. To date, marijuana dispensaries in Florida can only operate on a Vertically Integrated System, meaning that they must grow, process, transport and sell their own cannabis products, from "seed to sale."
We understand this is a confusing topic, so please contact our pharmacy staff with questions about medical/pharmaceutical-grade notation on any product you are considering.
Finally, you should check with your family health practitioner about whether a medical condition you have qualifies for a prescription for a CBD product. If it does, your health practitioner will direct you to an approved dispensary to obtain a prescription product for medical use under a doctor's care.
There's More to Know about CBD Products
In our next blog post, we will answer the following questions about CBD products:
How does CBD work in the body?
How do I know if a CBD product will be effective and safe?
Is there research evidence showing health benefits of CBD products?
What are the forms of CBD available?
What are the risks and side effects of CBD product use?
… and much more!
Your Palm Harbor Neighborhood Pharmacy
At Palm Harbor Pharmacy, we are focused on the health and overall wellness of all of our customers, whom we consider as part of our family. We are pleased to offer over-the-counter-medicines, skincare, medical equipment, pharmacy prescriptions, CBD supplements, and much more in the pharmacy and in our online store. Each day we precisely formulate medications for people and pets, including compounds and custom formulations that allow us to remove any unwanted additives and ensure each patient receives the exact dose intended.
Our owner and pharmacist, Dr. Nicolette Mathey, was born and raised in the Palm Harbor area. With her wealth of knowledge and 20 years experience in pharmacy, she understands the industry and insurance companies well enough to advocate for affordable, appropriate medications for our fellow neighbors.