Are you tired of experiencing unexpected side effects or no benefits from your medications? When it comes to medications, one size does not fit all.
It's time to consider pharmacogenetics testing, also known as pharmacogenomic testing (PGx). This test evaluates how your DNA influences your response to drugs and helps your doctor find the best medications and doses for you.
Approximately 99% of individuals have genetic variations that affect the way they process medications, and pharmacogenetics testing can give you a better understanding of how your body reacts to different drugs.
How Does Pharmacogenetics Testing Work?
Our pharmacists will provide a comprehensive report based on your genetic lab results and a personalized prescribing report that checks your current medications for any potential interactions. This report will inform your doctor or pharmacist of any potential issues with your current medications or help in choosing a new medication that is more likely to work for you.
Step 1
Schedule an appointment by clicking here, call our pharmacy or walk in to purchase a test.
Step 2
Provide a cheek-swab sample from the comfort of your home or if purchased at our pharmacy our clinical pharmacists can perform the test for you and ship it to the lab.
Step 3
Get your results and our knowledgeable pharmacists will explain and recommend changes to your current medications so you can gain optimal results with less side effects.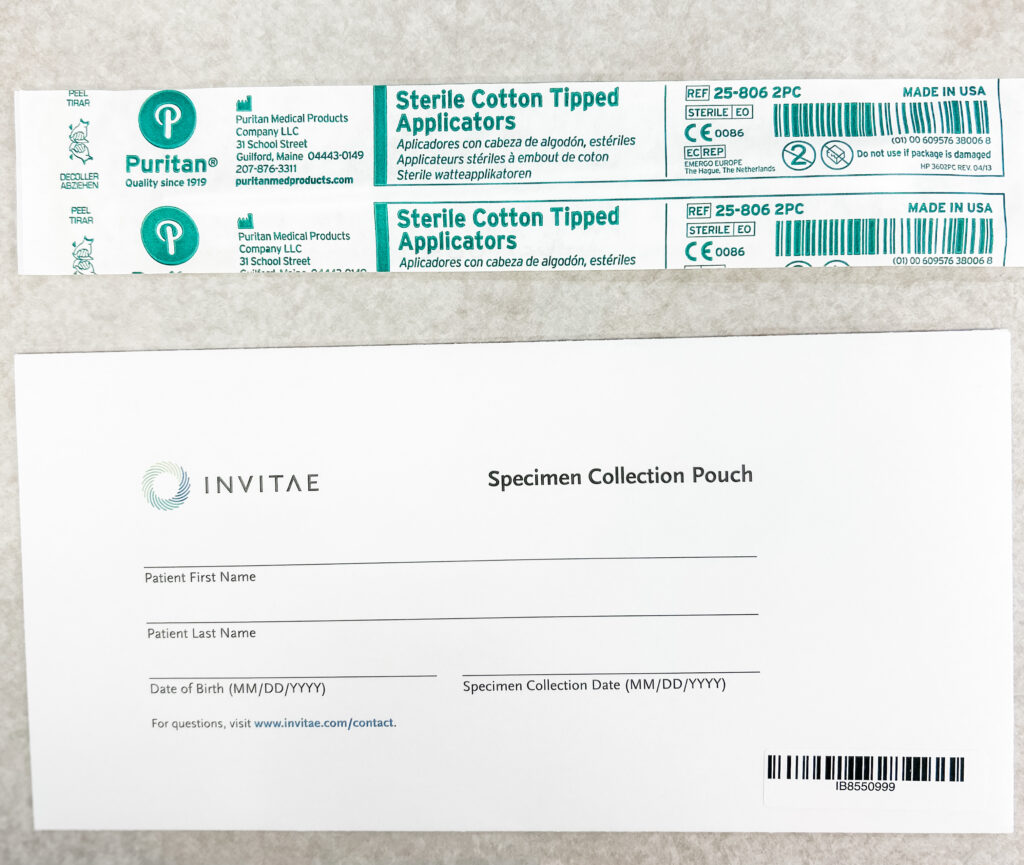 What Are the Possible Results of a Pharmacogenetics Test?
Your body uses enzymes to metabolize medications and the speed at which these enzymes work can vary based on your genetics. Depending on your results, you may be classified as a normal, intermediate, or poor metabolizer or a rapid or ultrarapid metabolizer. This information can help your doctor adjust the dose of your medication, avoid drugs that may cause side effects, or determine if closer monitoring of the drug's effect is necessary.
Intermediate or Poor: Intermediate and poor metabolizers have decreased enzyme activity. Depending on the gene, you may experience an exaggerated response to certain drugs affected by the enzyme
Normal: Normal metabolizers have normal enzyme activity. Depending on the gene, this means your genes are unlikely to interfere with typical drug metabolism.
Rapid or Ultrarapid: Rapid and ultrarapid metabolizers have increased enzyme activity. Depending on the gene, you may experience exaggerated responses to certain drugs affected by the enzyme.
The bottom line is that pharmacogenetics testing can help you get the most out of your medications and improve your overall health. With personalized information about your response to drugs, you and your doctor can make informed decisions about your medication regimen.
Next Steps
Schedule a test with our team by clicking here, calling our pharmacy or stopping in for a visit. The cost is $347 and includes the test, medication list, and consultation with the pharmacist.
Then…
Share your results with your doctor.
They may use this information in:
choosing a medication that is more likely to work
avoiding drugs that may cause side effects
adjusting the dose of a drug
determining whether closer monitoring of the drug's effect is needed