Palm Harbor Pharmacy Has Your DME Rentals
Our pharmacy is now offering Durable Medical Equipment Rentals for convenience and guaranteed quality. At Palm Harbor Pharmacy, your care goes beyond our four walls to optimal health and wellness.
Palm Harbor Pharmacy is your local pharmacist-owned business with dedicated technicians and friendly staff who care about the health and wellness of our neighbors. We focus on your health outcomes and your overall wellness, not just filling those prescriptions.
Palm Harbor Pharmacy's Reasonable Rates for Rentals
At PHP, we make it easy for you to get durable rentals for those in-between times. It is a simple process, and the staff here at Palm Harbor Pharmacy will help you out in the process. For our rates and products available, see the product descriptions below. Then contact us for any further questions or stop by; we love to see our friendly neighbors.
Should you need to rent medical equipment to aid your everyday health and wellness temporarily, stop by or contact our team. We will get you all taken care of and back to enjoying Florida life.
The Silver Sport 2
For comfort and adjustability, rent the Silver Sport 2 folding wheelchair. This adjustable wheelchair offers comfort as well as versatility for any user. Just look at the features provided in this Palm Harbor Pharmacy Rental.
The Silver Sport 2 wheelchair offers quality and comfortability. With floor-to-seat height adjustability, it is ready for any size person or style user. The 17.5-inch height is perfect for the shorter user who propels with their feet. And the 19.5-inch seat position is for average to taller adults. Additionally, the leg rests adjust easily to your comfort with a tool-free system. And the footrests have loops to secure the feet.
What's more, the vinyl upholstery is easy to wash and sanitize for added rental confidence and protection.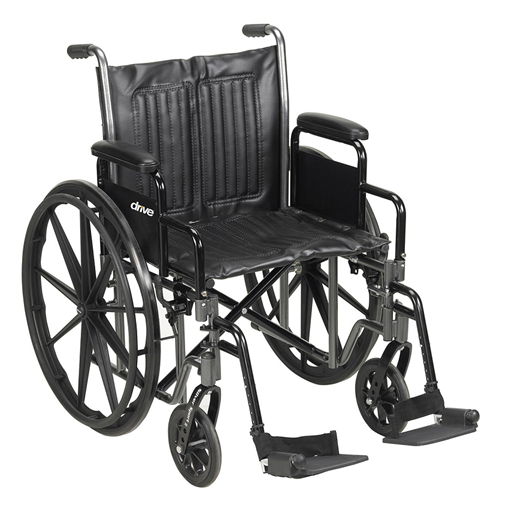 Key Features:
18″ (300 lb weight capacity)
Detachable full-length or desk-length armrests
Adjustable seat-to-floor height of 17.5″ or 19.5″
Adjustable Front Casters
Tool-free adjustable leg rests
Powder-coated frame
Chair weighs 40lbs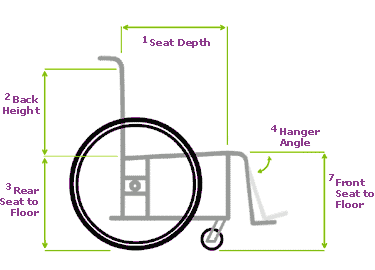 Rental Rates:
$50 deposit
$35 per week
Two Week Minimum
The Cardinal Health Steerable Knee Walker
This rental knee walker provides mobility while maintaining balance and stability too. Suppose you are recovering from surgery, breaks, sprains, or foot ulcers. A knee walker rental is a perfect tool to aid you in your journey toward recovery. There is a padded knee pad for comfort with a deluxe braking system and 8-inch casters for indoor/outdoor use. In addition, this unit features a discreet storage pouch attached and fully removable with strong velcro enclosures. The frame is s durable steel with a silver vein finish and tool-free adjustment.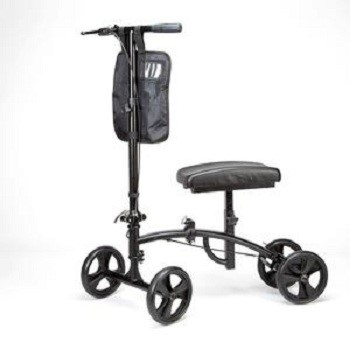 Key Features:
Durable Steel Construction – For Strength and Stability
Weight Capacity: 300 lbs
Tool-Free Height Adjustment
Deluxe Breaking System
Adjustable Hand Brake – For Left- or Right-Hand Use
Contoured, Cushioned Knee Rest – For Added Comfort
8-inch Wheels – For Indoors and Outdoors Use
Durable Vinyl Pouch – For Personal Belongings
Latex Free
Overall Product Weight: 24 lbs
Rental Rates:
$50 deposit
$35 per week
Two Week Minimum
Does Insurance Cover DME Rentals?
As with anything related to insurance, the plan you carry matters regarding the amount of DME coverage you have. To discover how much your rental will cost, your Palm Harbor Pharmacy staff can look into the coverage you have for individual rental items.
You're not just a number to us! So, give Palm Harbor Pharmacy and try for all your Durable Medical Equipment needs and see the difference a local, private pharmacy makes.