There's quite the buzz about CBD products, even though they don't make you high like the marijuana of popular culture. You may even be wondering if CBD products could be effective for a health problem you are experiencing. Questions about CBD products sold in Florida can be hard to answer on your own. Our team at Palm Harbor Pharmacy created this helpful primer on the science of CBD (Cannabidiol), its safety and effectiveness to help you make informed decisions for your health.
In our previous blog post about CBD, we answered questions about CBD sources, active ingredients, and medical use. We also provided resources pertaining to Florida regulation of CBD products. Now, we are going to focus on the most commonly asked questions about the science, the safe use and potential side effects of CBD.
FAQs about CBD (Cannabidiol) Science
How does CBD work in the body?
Isthere research evidence showing health benefits of CBD products?
How do I know if a CBD product will be effective and safe?
Are different forms of CBD available?
What are the risks and side effects of CBD product use?
How Does CBD Work in the Body? (What is the Endocannabinoid System?)
Scientists have proposed multiple theories to explain how CBD works in the body. It seems that different pathways are activated or involved with different health concerns and medical conditions. While research is still ongoing, one of the CBD pathways of action has to do with mimicking and augmenting the effects of compounds that your body already makes, called endogenous cannabinoids. (Endogenous means "having internal cause or origin). These compounds are part of a pathway known as the endocannabinoid system.
The endocannabinoid system is involved in regulating a lot of different functions that occur in your body:
mood and emotional regulation
energy and metabolic management
digestive/intestinal activity
immune responses
appetite
blood pressure regulation
bone density
glucose metabolism
pain regulation
perception and response to stress
Another interesting observation shown in research is that in many disease states the endocannabinoid system is dysfunctional–either it is overactive or it's underactive. A demand for endocannabinoids is triggered in response to something being out of balance in your body.
What's unique about the endocannabinoids in the human body is that they are produced on demand as needed. This is very different from other substances (hormones, nervous system chemicals) that body produces and stores for later use. Also, unlike hormones that travel through the body to different organs, endocannabinoids do not circulate. This means that there's a high degree of specificity to where the demand is, to production, and to activation of the endocannabinoid pathway. Simply put, the same pathway of activation for mood will be somewhat different from the pathway activated for bone density.
What Activates the Endocannabinoid System?
The big role of the endocannabinoid system (ECB system) is to bring balance to the body's systems, including the heart, digestive, endocrine, immune, nervous, and reproductive systems. In short, the ECB system is working to keep you in balance (called homeostasis by scientists).
Homeostatic balance is like your car being in neutral. You aren't revved-up/stressed and you aren't stalling/exhausted. Homeostatic balance (or being in neutral) looks different in different body systems, which is likely why endocannabinoids have different effects on different pathways in the body.
Receptor cells for endocannabinoids exist on cells throughout the body, not just in the central nervous system as scientists previously thought. When there is a demand, endocannabinoids are produced and they seek out receptor cells on organs and other surfaces in the body. The receptor cells are like locked keyholes and the endocannabinoids are the keys that, when inserted into the cell unlock a chain reaction of effects. If you want to get more into the physiological details, check out this resource on the endocannabinoid system for non-scientists.
Is there Research Evidence Showing Health Benefits of CBD Products?
CBD has shown promising results in early stage research for a variety of health conditions including anxiety, insomnia and other sleep problems, chronic pain and pain associated with cancer treatment, headaches and migraine, PTSD, joint pain. To date, the strongest evidence, and the only FDA use for a CBD based medication is for childhood epileptic seizures.
How do I know if a CBD Product will be Effective and Safe?
Studies for different health conditions are always underway. Until large-scale, placebo controlled and double-blind studies can be conducted, it will take time to know the short and long-term effectiveness and safety of a CBD product for a specific medical condition. Those studies are also the gold standard necessary to achieve FDA approval for any pharmaceutical medication. You can speak to a Palm Harbor Pharmacist and your physician about research studies in your area and for information about CBD safety and efficacy for your health concerns.
Are Different Forms of CBD Products Available?
Yes. You may see CBD products as an oil, a tincture, or in pill form. Which form is used is determined by many factors such as the health concern being addressed, whether or not a person can take a pill, and bioavailability (how much of the active ingredient is readily absorbed by the body to produce an effect).
What are the Risks and Side Effects of CBD?
Risks and side effects can vary depending upon what the CBD is used to treat. This is because scientists do not understand how the body metabolizes CBD, which makes it difficult for them to figure out how to establish dosing. This leads to the potential for risks, which will vary from person to person. While you won't get 'high' from CBD products, you should be away of the following potential effects and risks:
nausea
fatigue
irritability
change in alertness/ reaction time
gastrointestinal problems
change in appetite
interactions with other drugs and alcohol
reduction in fertility for males
liver damage (the liver filters medications/drugs)
We do not know the long-term effects of using CBD products. It is not known how CBD could affect a pregnancy–either the mother or the developing fetus. CBD should not be used during pregnancy or while breastfeeding unless under the supervision of a health professional.
Should I Buy CBD Products "Off the Shelf"?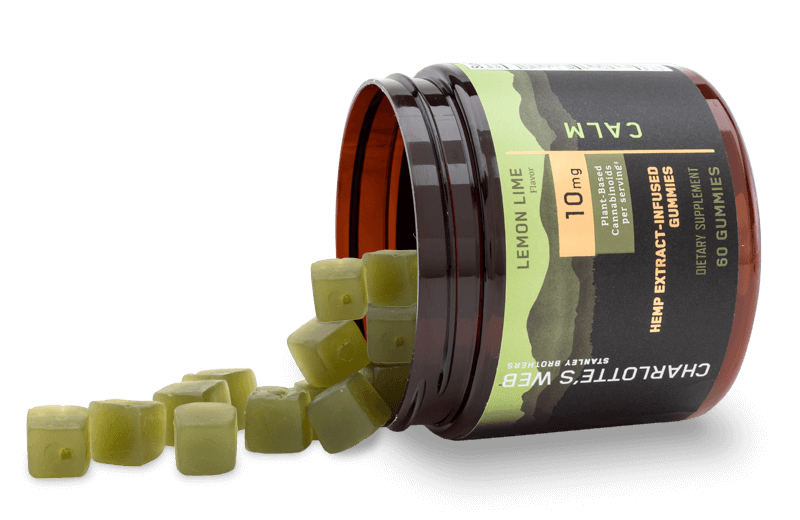 There are a lot of wild claims on the market about what CBD oil and other products can do. CBD is NOT a cure oil for any health condition. If the claim sounds too good to be true, it likely is. CBD is currently an unregulated health supplement. You need to read labels and do your research to be sure you are getting a quality controlled product.
We invite you to send your CBD questions to our Palm Harbor Pharmacists so that you can obtain valid and reliable information to make an informed health decision about any CBD product.
We also invite you to peruse the types of CBD products carried at the Palm Harbor Pharmacy and CBD products available online.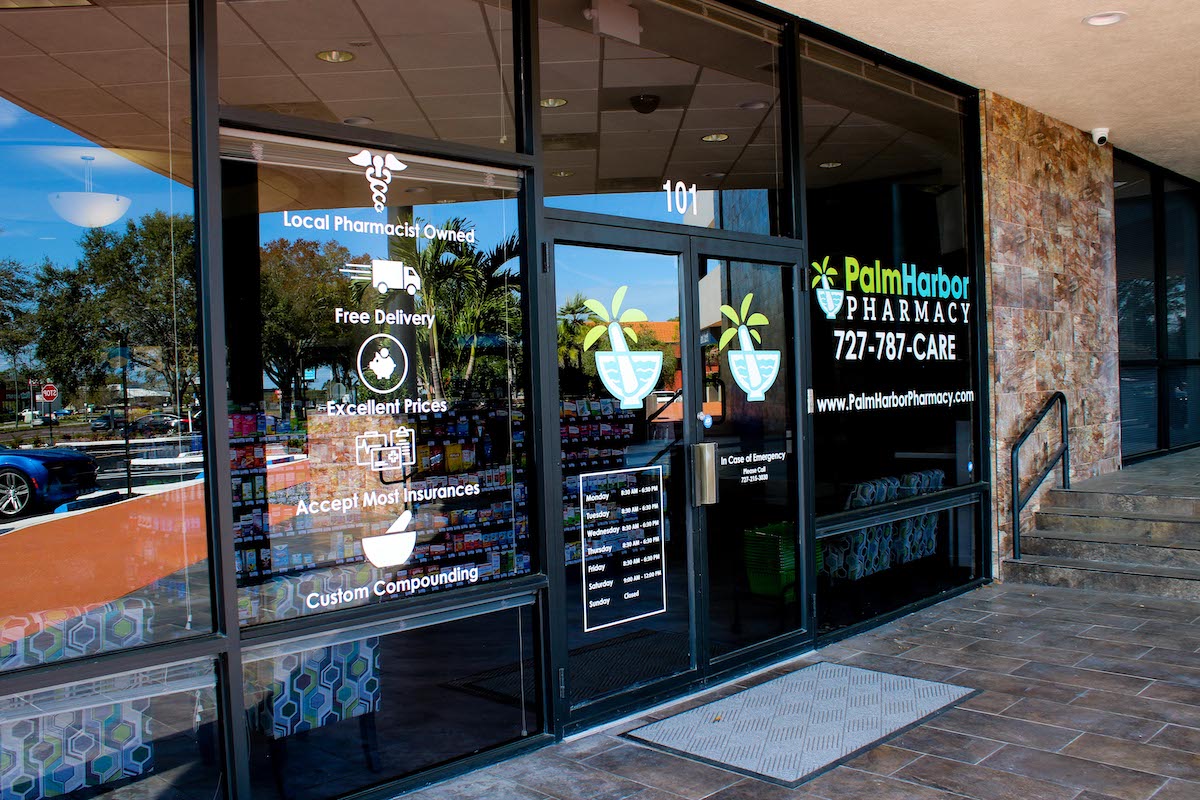 Resources
ProjectCBD Research Organization based in California
De Laurentiis A, Araujo HA, Rettori V. Role of the endocannabinoid system in the neuroendocrine responses to inflammation. Curr Pharm Des. 2014;20(29):4697-4706.
McPartland JM, Matias I, Di Marzo V, Glass M. Evolutionary origins of the endocannabinoid system. Gene. 2006;370:64-74
Mackie K. Cannabinoid receptors: where they are and what they do. J Neuroendocrinol. 2008;20 Suppl 1:10-14. doi: 10.1111/j.1365-2826.2008.01671.x